Greetings Bookworms!
It's been a while since I've updated you on all the goings on, so let's catch up today, cool? We're going to play my favorite game, Bookish (And Not So Bookish) Thoughts hosted, as always, by Christine of Bookishly Boisterous. So. What have I been up to?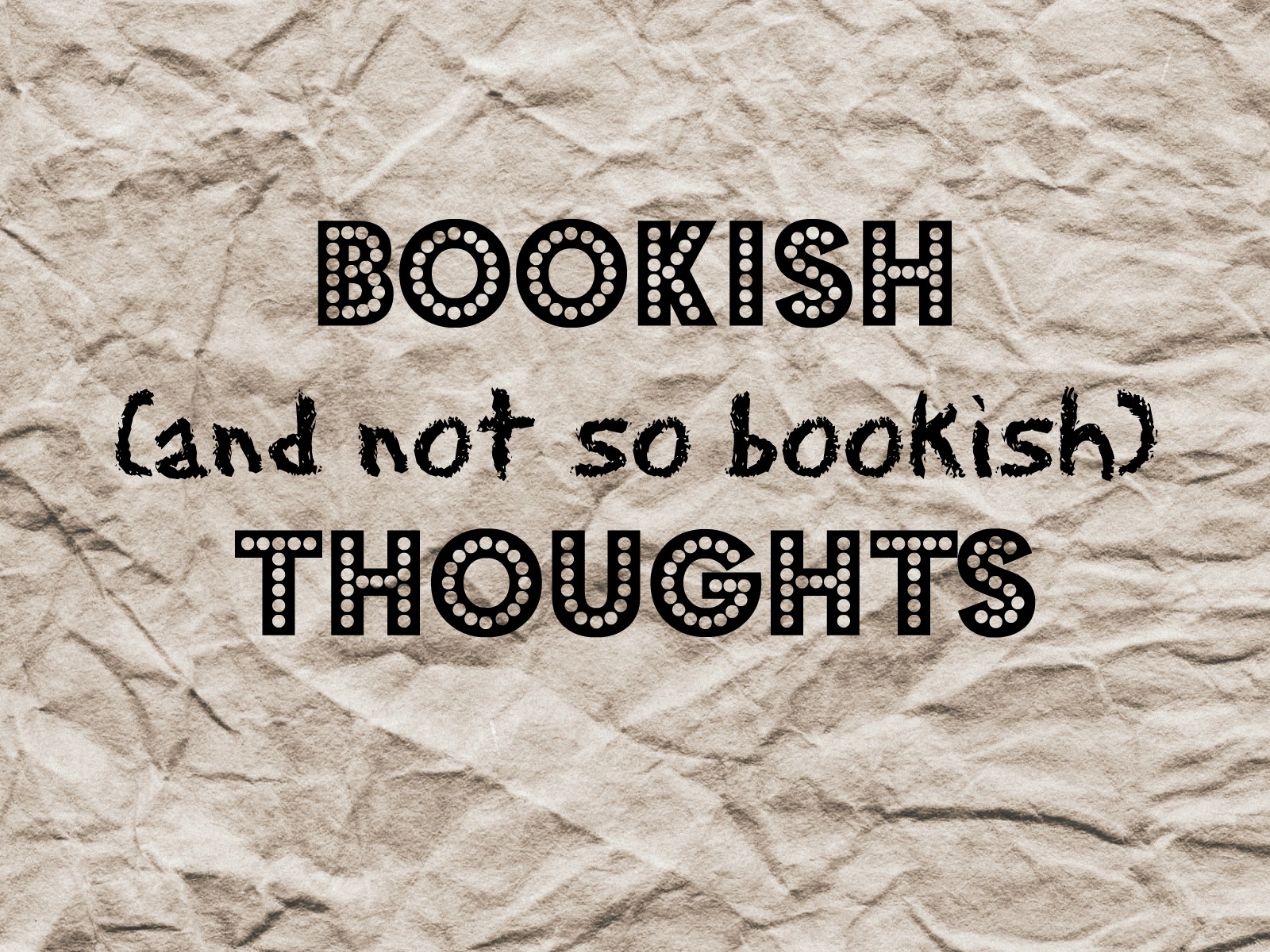 ONE: I have been planting flowers and playing in the dirt as I do every year around this time. Subtlety is not on the agenda, folks, this year everything is BRIGHT and SHOWY. Also, I have a lot of blue flower pots. I love all of it, I tell you. ALL OF IT!
TWO: A couple of weeks ago, Hubs and I went to a small town fair. We have watched more than our fair share of episodes of Deep Fried Masters, so when we saw that deep fried butter was an option at one of the food carts? You bet your bottom dollar we tried it. It was fine, I guess, it didn't seem quite like what the "masters" made on TV. It tasted like a hollow buttery funnel cake. So, if bragging rights aren't important to you? Just go with a traditional funnel cake and call it a day.
THREE: We held a yard sale in an attempt to clear out some of the accumulated detritus of life. At one point, a woman showed interest in a desktop trinket but left without buying it or trying to bargain a lower price. I assumed she just changed her mind. Until she showed up about 20 minutes later, asking if I would be willing to barter said trinket for a set of fancy padded hangers and several packages of stickers. I passed on the hangers, but I totally accepted stickers as payment. Because OF COURSE I DID. They were Goosebumps
stickers and Christmas stickers, I mean OBVIOUSLY I will have uses for them. An excellent deal if I do say so myself.
FOUR: Last year when we held our garage sale, I managed to give myself a really weird sunburn thanks to poorly applied spray on sunscreen. This year I was diligent about sunscreen application and I used the lotion variety which is harder to miss spots with. All was well. Except. I forgot that I have bangs now. And that even when my hair is in a ponytail, I have a part. I sunburned the crap out of my scalp. Just another reason I should make a move on this life goal of mine to wear jaunty hats on the regular. You know who doesn't sunburn her scalp? The lady in the jaunty hat, that's who!
FIVE: It's no secret that I've been running way behind schedule with book reviews these days, so I'm SUPER STOKED that the Andi of Estella's Revenge is running a REVIEWATHON next week. This is the motivation I've been missing, you guys. I'm highly susceptible to peer pressure.
SIX: Have y'all been watching Game of Thrones
? How much are you LOVING little Lady Mormont? That pint sized potentate stole my heart. LYANNA MORMONT FOR THE IRON THRONE!
There we are Bookworms! You're now up to date with all the goings on in the land of Katie. What have y'all been up to?
*If you make a purchase through a link on this site, I will receive a small commission.*