Howdy Bookworms!
Soooo, I just got back from vacation… Again. I KNOW we were just at Disney World in March, but shortly after we got back my parents called. They had a two bedroom condo booked in Orlando for May and offered to let us stay with them. I mean, how can you turn down free accommodations?! (We are, in fact, grown ups, though, so we ponied up for our own airfare, food, and park tickets.) Plus, this time we not only went to Disney, but also to Universal, which means… HARRY POTTER!
I drank a lot of butterbeer (YUM), rocked a Ravenclaw top and a time turner necklace (#housepride), and generally nerded the frick out. If you're unfamiliar with the Universal theme parks, there are two: Universal Studios and Universal Islands of Adventure. Islands of Adventure houses Hogsmeade and Universal Studios houses Diagon Alley. (Sorry to disappoint y'all, but neither is an entire HP theme park. Hogsmeade and Diagon Alley are each a segment of larger parks.) I had fun at both parks, but if you only have one day to set aside for a Harry Potter park, Universal Studios is where it's at. Hogsmeade at Islands of Adventure is cool and Hogwarts Castle is certainly something to see, but it is cramped as all heck in those shops. Authentic maybe, but the park was pretty dead overall and you couldn't even walk in the Hogsmeade shops. Apparently the good folks at Universal learned their lesson though, because Diagon Alley is three times the size of Hogsmeade and the shops (though perfectly charming) are much more equipped to deal with a large, nerdy crowd. Sometimes it's just NECESSARY to procure a Ravenclaw bookmark without being jostled.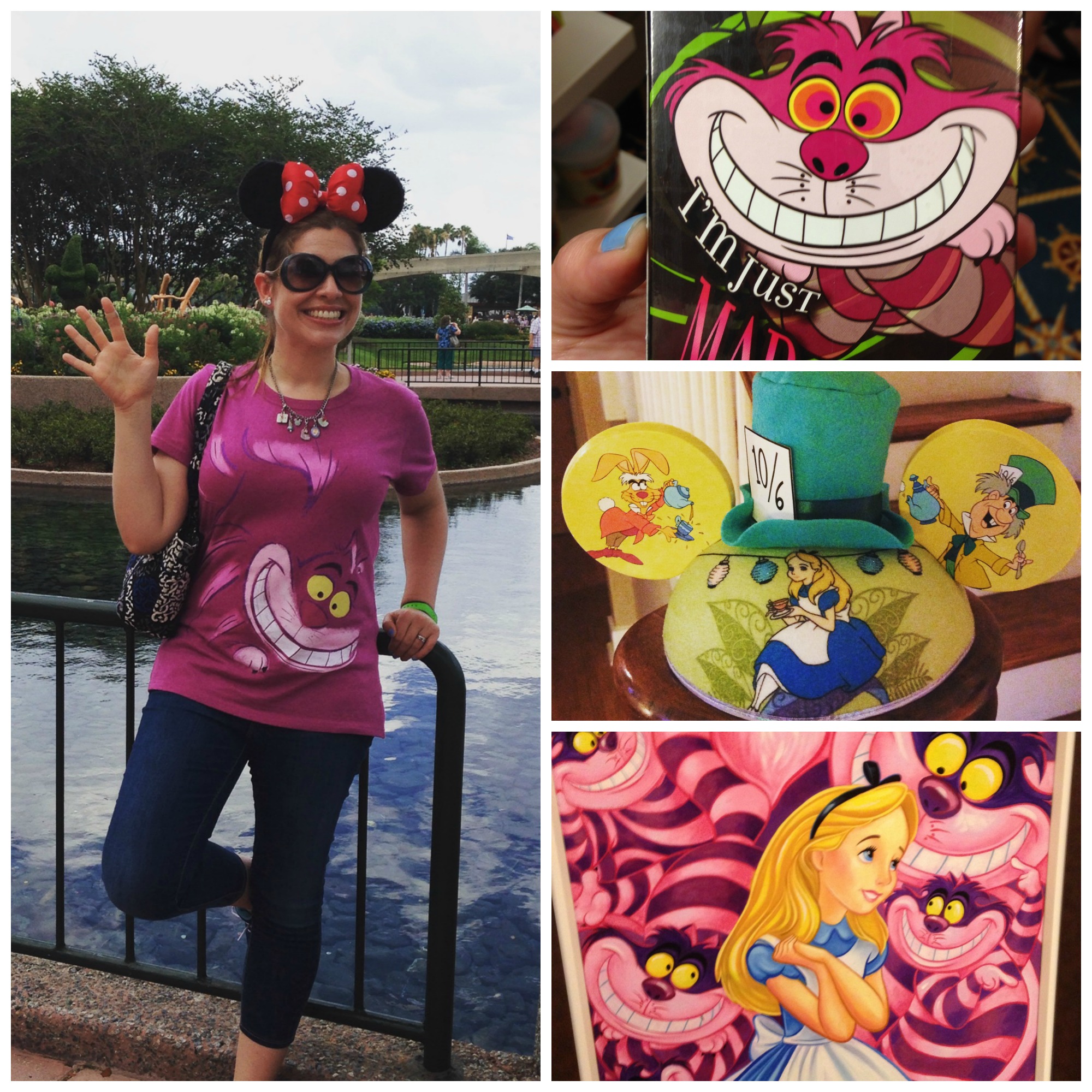 I don't care how old I am, I will NEVER be too old for mouse ears and Disney ridiculousness. I bought myself a Minnie Mouse headband only to later see the world's most glorious Alice in Wonderland ears. My mom bought me the Alice ears because apparently she likes me. Also, Cheshire Cat candy now exists, and if you've got a spare $700 you can buy the killer painting in the corner. (I do not have a spare $700 dollars, so it stayed in the shop, but it's so pretty!)
Here are just some oddball photos. You can see where I got my capacity for being adorable in mouse ears. Also, DESSERT. And cocktails. And flowers. And my name because it's two first names and it amuses me endlessly. Oh yes, and that's Chilly Willy the Penguin hanging out in the middle there. So, other than pining for my theme park homeland(s), things are great. What were y'all up to last week? Catch me up, Bookworms!