Happy Tuesday, Bookworms!
It's time for our weekly list fix with the ladies of The Broke and the Bookish! This week the book blogosphere has been challenged to come up with our top ten books about friendship. D'awwwwww. Shall we?
1. Fried Green Tomatoes at the Whistle Stop Cafe
by Fannie Flagg. Was there ever such a pair as Ruth and Idgy? One of the greatest friendships in all of literature, truly.
2. Anne of Green Gables
by LM Montgomery. Because Anne and Diana and accidental drunkenness are the stuff best friends are made of.
3. Code Name Verity
by Elizabeth Wein. Friendship can be complicated, particularly when one of the besties is a spy during WWII. Sad. Poignant. Lovely. Read it. (review)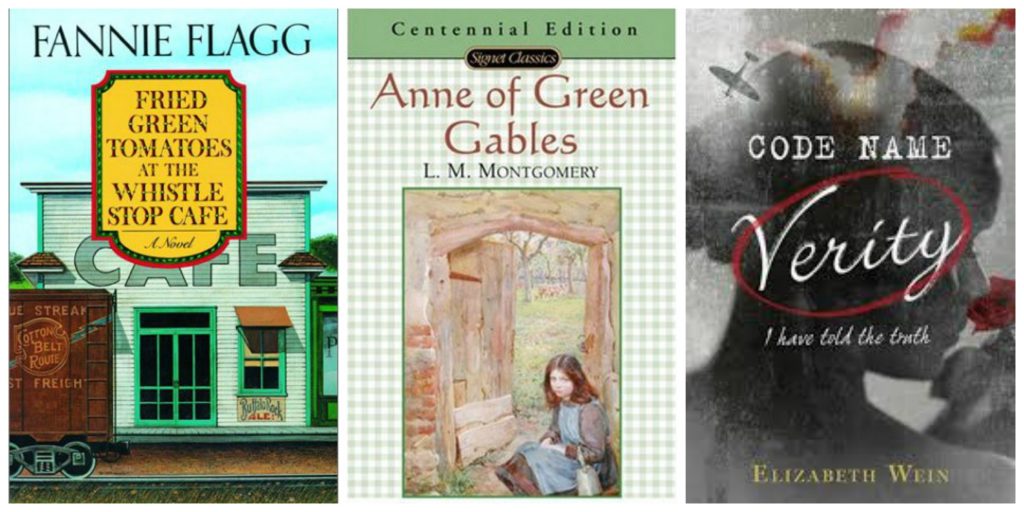 4. Frog Music
 by Emma Donoghue. Because sometimes burlesque dancing hookers and cross-dressing highwheel bicycle enthusiasts are meant to be together. (review)
5. Mister Owita's Guide to Gardening
by Carol Wall. Friendship sprouts up in unexpected places. Being nice to people you hire to help around your house isn't just good karma. It might just introduce you to your new best friend. (review)
6. Snow Flower and the Secret Fan
by Lisa See. When you go through foot binding together, there's not much that can tear you apart. (review)
7. The Robber Bride
by Margaret Atwood. Nothing brings a group of friends together like a psychopath with her sights set on destroying everyone else's happiness. Common enemies, FTW!
8. Harry Potter 
by JK Rowling. I can't think of a trio of pals more endearing than Harry, Ron, and Hermione. THEY are the three best friends that anybody could have.
9. Looking for Alaska
 by John Green. Pudge, the Colonel, Alaska, and their crew make for an odd bunch, but there's a lot of love there. (review)
10. The Perks of Being a Wallflower
by Stephen Chbosky. This stone cold pack of weirdos reminds me of my high school pals. I can't help it. It's the quintessential book of my teenage years. (review)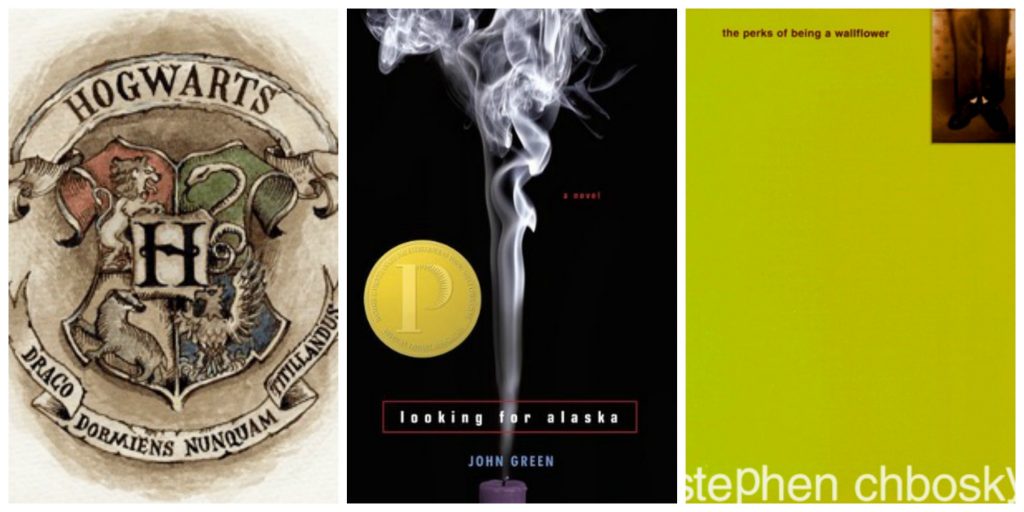 What say you, bookworms? What are some of your favorite literary friendships?