G'Day Bookworms!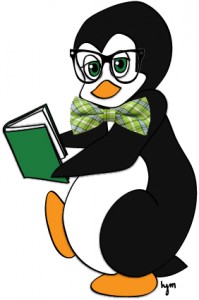 It's that time again. The Fellowship of the Worms is now in session! This month's selection was The Rosie Project
 by Graeme Simsion. WARNING: We will be discussing the WHOLE book. This will no doubt include SPOILERS. If you did not read the book and would like to participate, pick up a copy of The Rosie Project
 and give it a read. This post will be here waiting for you when you finish. Now that the particulars are out of the way, I'll remind you of the premise here. I'll pose questions in bold and answer them in regular type.  If you don't want your opinions influenced by my rantings, stick to the bold first. Feel free to answer them in the comments, or if you're so inclined, on your own blog. A linky list will be provided at the end of this post for anybody who has reviewed The Rosie Project on their own blog. Don't be shy, please link up!
1. Pop Culture question here. Did anybody else get a SERIOUS Sheldon Cooper vibe out of Don? The whole time I was reading this book, I was imagining Don's mannerisms as those of Dr. Sheldon Cooper from The Big Bang Theory. I don't even watch The Big Bang Theory very often, but I could not escape Don's Sheldon-y qualities.   I tried really hard to break myself of the habit of hearing Don's dialogue in Sheldon's voice in my mind's ear, because I LOVE Australian accents and it seemed a shame to deprive myself of the opportunity to "hear" one just because I've been bazinga-ed by pop culture.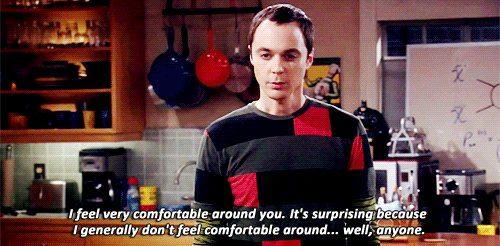 2. Don's social interactions are awkward at best, but his logic and adherence to routine give him some interesting habits. What's your favorite Don-ism?
Is it just me, or did Don's lobster salad sound crazy delicious? Maybe a weekly repeating meal plan is a bit much, but a two-week plan, I could totally get behind. It sounds less intimidating than dealing with "uuuugh what am I going to make for dinner?" on the regular. He might be onto something. I'm just saying.
3. Don's "Wife Project" involves an elaborate questionnaire designed to weed out unsuitable matches. Have you ever made a list of qualities that are important to you in a potential partner? Do you think it's realistic to expect any one person to live up to all of them? 
I don't recall ever making a list of qualities I wanted in a partner… Well. Not a physical list anyway. But sometimes I think people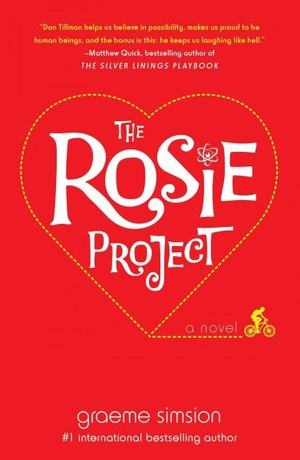 don't know what they really NEED. I think that the whole "opposites attract" thing is a cliche and, frankly, pretty inaccurate. BUT there's a lot to be said for not dating someone who is basically YOU. You need a balance, you know? Don needed to break out of some of his routines, and Rosie needed some structure. Complimentary weirdness can be a good thing.
4. What is it about Rosie that manages to break down Don's defenses? Do you think that love requires a certain abandonment of logic? 
My husband came home from work the other day with a novel definition of love he'd heard during a work presentation (he works in a hospital, doctors talk about whatever the heck they want to.) He told me that love is the willingness to  support another person's illusions. That's not a fuzzy warm romantic definition, but I think it works. I mean, you've got to be willing to take the other person's weird and roll with it. Rosie was able to get through some of Don's quirks and appreciate his soft underbelly. Don looked beyond Rosie's hotness and into her brain because that's all he could think to do. Sometimes love just works, and it's rarely a purely logical proposition.
5. What was your favorite scene in The Rosie Project?
I've got a tie here. The scene where Don deliberately throws his dance with Bianca thrilled me. I was able to envision the whole debacle and it was hilarious and cringe-inducing in equal measures. I ALSO simply ADORED the scene where Don and Rosie provided cocktails for the medical school reunion. I laughed so hard when Don was offering all these elaborate drinks he'd studied while the bar staff had no idea how to prepare them. A pineapple and sage margarita. Who knew, right?
Have you reviewed The Rosie Project on your blog, or tackled these discussion questions on your own? Please link up, I'm dying to know your thoughts!
[inlinkz_linkup id=368449]