Greetings, Bookworms! The Fellowship of the Worms is back in session. Our book club choice this month was Attachments
by Rainbow Rowell. WARNING: We will be discussing the WHOLE book. This will no doubt include SPOILERS. If you did not read the book and would like to participate, pick up a copy of Attachments
 and give it a read. This post will be here waiting for you when you finish. Now that the particulars are out of the way, I'll remind you of the premise here. I'll pose questions in bold and answer them in regular type.  If you don't want your opinions influenced by my rantings, stick to the bold first. Feel free to answer them in the comments, or if you're so inclined, leave a comment linking to your review of Attachments
 on your own blog!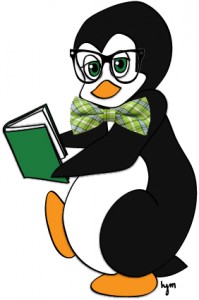 1. Attachments features an unconventional love story. In the late 1990s, Lincoln is hired to monitor the e-mail activity of a newspaper staff. He comes across regular exchanges between a woman named Beth and her best friend Jennifer. Lincoln begins to fall for Beth despite having never caught a glimpse of her. Do you think "love before first sight" is a romantic ideal, or do you believe it could happen in real life? 
I love the idea of falling in love with someone purely on the basis of their ideas. I really WANT to believe that seeing someone's kicky digital exchanges could lead to unconditional love… Unfortunately, in the age of Catfishing, I don't know how realistic this idea is. I mean, when Lincoln finally sees Beth, he's attracted to her. Sure it helps a TON that he's already got an idea of how great she is as a human being, but if there were absolutely zero physical attraction? I'm not sure how that would play out. Of course, stranger things have happened. I would love love love to be proven wrong on this one!
2. Rowell has a gift for creating characters that you feel astonishingly real. Was there anyone in Attachments that reminded you of someone in your real life? 
Rainbow Rowell writes some of the quirkiest and most fabulous characters I've ever read. While reading Fangirl, I was struck by how much Levi was like one of my friends. I didn't have as intense a reaction to any of the characters in Attachments, but of COURSE I had a moment. I was sitting on the couch reading the very beginning of the novel when I busted out laughing. My husband was sitting next to be and wanted to know just what I was cackling at. Remember Beth's sister Kiley? She of the awful wedding? When Beth was describing Kiley's fiance to Jennifer, she mentioned that she always made fun of him for having an homage to his fraternity tattooed on his ankle. My brother-in-law (whom I love to pieces, he's an awesome guy) was TOTALLY in the SAME fraternity as Kiley's fiance. He ALSO has a frattoo on his ankle. I could have died. 
3. After Lincoln has been monitoring Beth and Jennifer's e-mails for a while, he begins to see himself referenced as "My Cute Guy." Beth has a giant crush on him in spite of being in a long term relationship, and even resorts to very nearly following him home. Confess! What's the "creepiest" thing you've ever done while pursuing a crush? 
I think "creepy stalker" has taken on a while new meaning since the advent of social media. It's easy to learn a lot about a person based on what they've got up on Facebook, Twitter, Instagram, and the like. At least with social media allows the creator of the account decides what is available to be seen (unlike someone reading your personal email… LINCOLN!) Of course, a little light stalking is a time honored tradition when it comes to courtship.  John stole Meg's glove in Little Women, right? I spent an awful lot of time hanging around the audio-visual labs when I was trying to get Jim to notice me… I mean, it's not like I looked up his name in the student directory, found out his middle initial, and daydreamed about what the P might stand for or anything… (It's Patrick, just as I'd hoped.)
4. How did you feel about the Beth and Lincoln's encounter in the movie theater? 
That was pretty intense, right? I mean, that crazy pent up sexual tension had to go somewhere. I was a little surprised it progressed so quickly, but you know. You find out someone loved you before he knew what you looked like, you meet him in a dark theater, you've had time to get over the shock of his enormous invasion of privacy… Make out sessions are bound to happen!
5. If you were Beth and Lincoln, would you publicly admit your "how we met" story to your friends and family?
I think Beth and Lincoln were pretty smart to keep the details of how they met to themselves… And Jennifer, naturally. Heck, people even now are sometimes embarrassed to admit they met online even though it's pretty commonplace. I think that given the late 90s early 2000s era of this novel, it was best for Lincoln and Beth to keep their circumstances quiet. I really don't think that Lincoln's hippie chick mother or Beth's troupe of sisters would understand their back story and find it as charming as I did.
So Bookworms, how did you feel about Attachments
 as a whole? I adored it, much like everything Rainbow Rowell has written. Now I shall wait in suspense for the 2014 release of Landline. Sigh. Seems so very far away! In the meantime though, let's talk about our plans for October. In the spirit of Halloween I thought we should read a little something spooky. October's book club selection will be The Passage by Justin Cronin.