Happy Wednesday, Bookworms!
I have not fallen off the face of the planet, I promise. I've just had a busy week and weekend and I decided on more than one occasion that coloring would be a better use of my time than writing a blog post. These things happen sometimes. Anywho, since I'm in a random mishmash mood, I think it's time we share some Bookish (And Not So Bookish) Thoughts, don't you? (Thanks to Christine at Bookishly Boisterous for hosting!)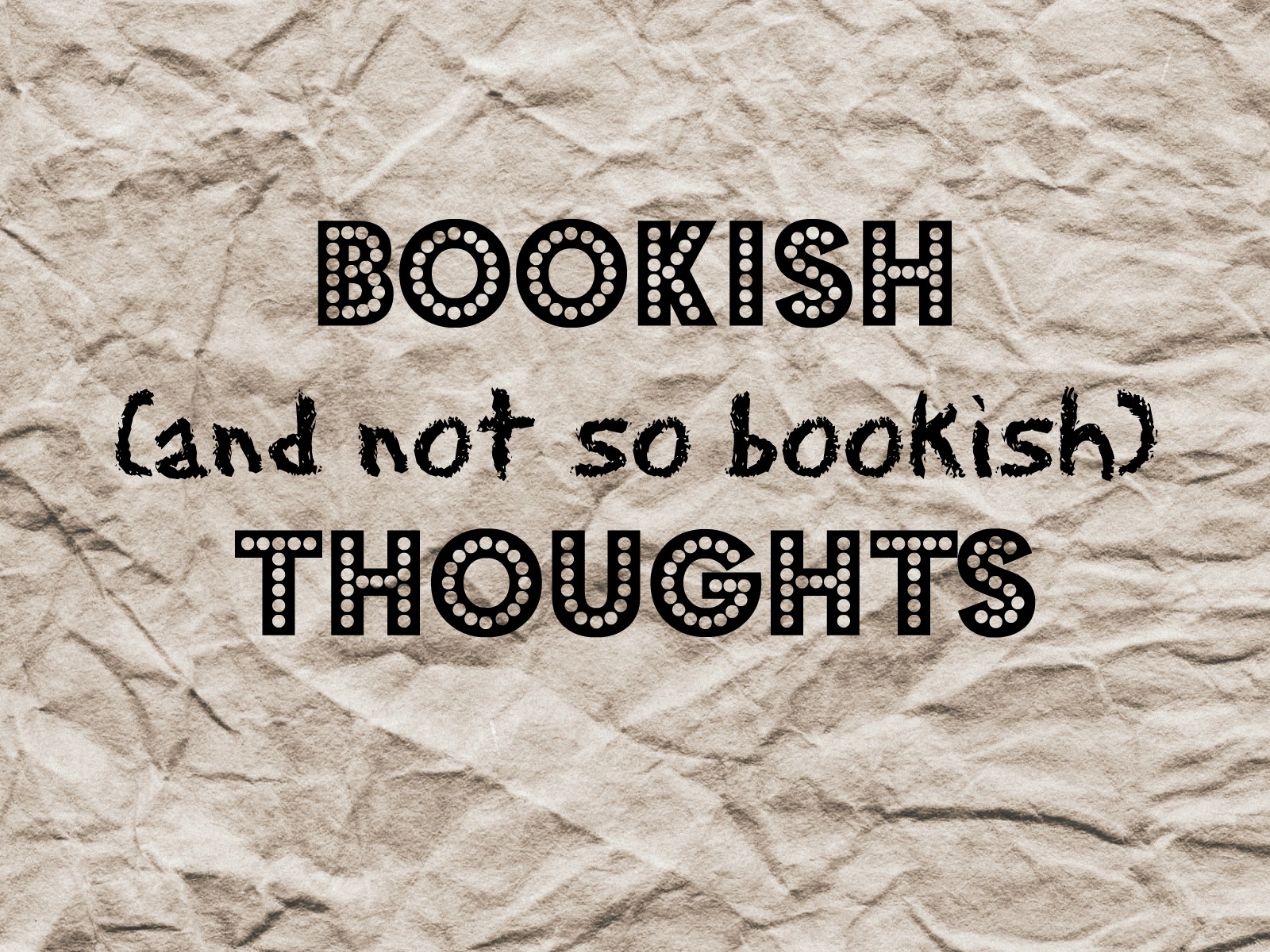 FIRST: WordPress is annoyingly insistent on reformatting the way I write numbered lists and it's driving me crazy, so I'm going to use ACTUAL WORDS instead of numbers to try to beat the computers. It's like The Matrix
 up in here, you guys.
SECOND: Hamilton
. I drank the Kool-Aid. I live tweeted my first listen. I laughed. I cried. Since the first listen, I've either been listening to it again OR had songs stuck in my head. I also have a giant crush on Daveed Diggs. How does one rap whilst maintaining a French accent?! HOW?! AND THEN sound COMPLETELY DIFFERENT to play Thomas Jefferson?! I am not sure if I'm going to read Ron Chernow's book (although who are we kidding? I read Les Miserables
as a direct result of the musical
, so it'll probably happen eventually…) but I keep hitting Wikipedia for extra historical tidbits.
THIRD: My birthday was last week. I turned 33. I stopped getting excited about birthdays a while ago. I mean, I don't want to be a spoilsport, but instead of being an occasion where I can simply enjoy eating all the cake, birthdays now turn into this sort of melancholy "taking stock of life" sort of occasion for me. I blame my brain chemistry (and probably also my biological clock.) It turns out that it's a pretty good thing that I had low/grumpy expectations, though, because Hubs came home from work violently ill on my birthday. Poor guy. After I cleaned up and put the man to bed, I just chilled out eating Doritos and watching Gilmor
e Girls. Fancy dinner out has been postponed (since his birthday and our dating anniversary are a mere 10 days after MY birthday, it'll work out fine.) I'll probably enjoy it more without the gray cloud of birthday melancholy hanging over my head anyway. But since I'm 33 and, uh, "Mellon Collie"…
FOURTH: I've been in some kind of reading slump lately, I'll tell you what. I've powered through a few things but the only thing keeping me from DNF-ing some current reads is the fact that I'm not super stoked about anything I've got on deck to read. I'm sure it will resolve itself soon, these things usually do, but meh.
FIFTH: I renewed my library card yesterday! I had planned to hit the gym for a Body Pump class BUT a railroad track runs right through the gym's parking lot. Not only did I have to wait for a train to chug through, but the darn thing STOPPED. On the tracks. Just like, blocking everything. Not a great design decision on the gym's part certainly, but seriously, train? It doesn't seem like there's any sort of schedule. I waited for a few minutes and then gave up, remembered I needed to get my library card renewed and decided to eat Easter candy instead of exercising. I obviously make excellent decisions.
That's been my week- what have YOU been up to, Bookworms?
*If you make a purchase through a link on this site I will receive a small commission.*