Hidey Ho, Bookworms!
It's been far too long since I played my favorite game, don't you think? The amazing Annabel Smith and Emma Chapman are hosting Six Degrees of Separation and this month's jumping off point is The Casual Vacancy
by JK Rowling (review.) Raise your hand if you're excited! (I'm envisioning zillions of hands in the air, which I will take as a resounding "yes!")
1. How to Build a Girl
by Caitlin Moran (review)- The character that really stuck with me after finishing The Casual Vacancy was Krystal. Sigh. When I think of British people living in "the projects" I have startlingly few reference points. Luckily, Caitlin Moran exists and her Johanna Morrigan nee Dolly Wilde presents a (very) Islightly rosier picture of a similar set of circumstances and thus we have landed on How to Build a Girl.
2. Cinder
by Marissa Meyer (review)- Hear me out! Okay, so both How to Build a Girl and Cinder have awesome covers featuring ladies' footwear. PLUS, when I hear a phrase like "how to build a girl" I begin imagining robot parts, so it's only fitting that my favorite cyborg take the next spot on the list.
3. The Crimson Petal and the White
by Michael Faber (review)- Cinder is a retelling of Cinderella, obviously, but you know what else was a retelling of Cinderella? Pretty Woman
. Of course, Pretty Woman got all Hollywood-ed up with Julia Roberts and the 90s and all. However. If Pretty Woman
were more realistic, set in Victorian England, and ended without the happily ever after, it'd be The Crimson Petal and the White.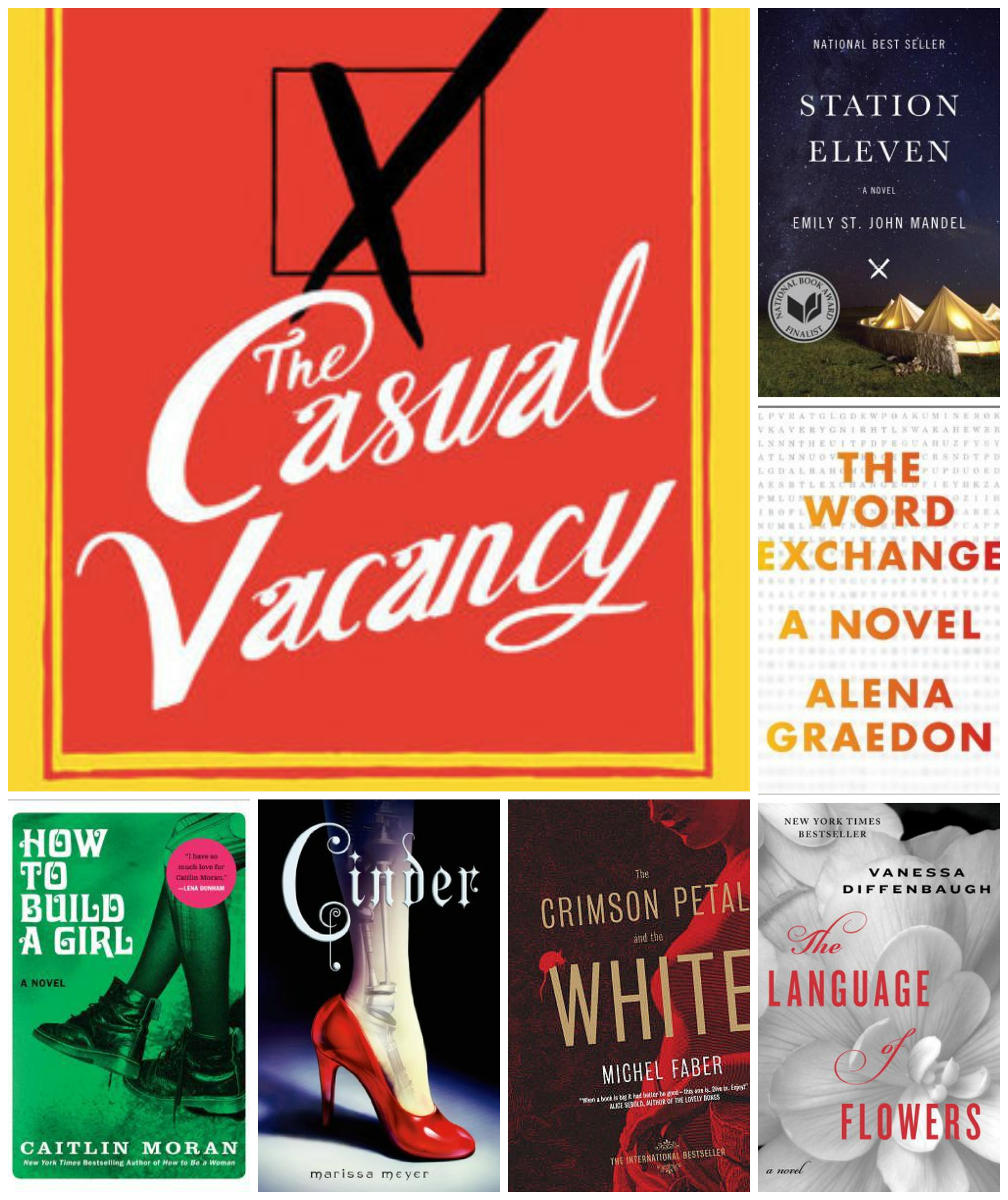 4. The Language of Flowers
by Vanessa Diffenbaugh (review)- I love love love this book by Vanessa Diffenbaugh, and it TOTALLY works with The Crimson Petal and the White because the whole "language of flowers" thing was a Victorian construct. Also Petal=Flower. Boom.
5. The Word Exchange
by Alena Graedon (review)- Wordplay is my jam so jumping from "language" to The Word Exchange just seemed like the right decision. The Word Exchange sure as heck made me think about language differently. It also made me a little paranoid that my cell phone is plotting my untimely demise, but I digress.
6. Station Eleven
by Emily St. John Mandel (review)- Word Flu to Georgia Flu seems plausible, no? Apocalypse all up in this piece!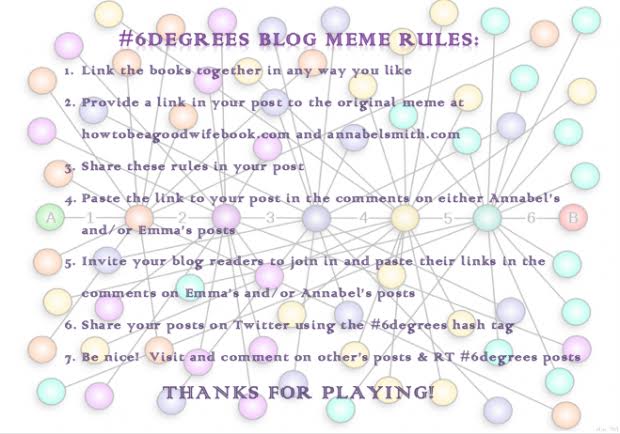 And there we have it! The Casual Vacancy to Station Eleven in six easy steps. Was that not a larking romp? Tell me Bookworms. Where would YOUR chain lead?!
*If you make a purchase through a link on this site, I will receive a small commission.*