Happy Tuesday Bookworms!
I know there are a lot of people out there who are big into highlighting their books and quoting amazingness all over the place. It's awesome, but frankly, I'm too lazy to do it most of the time. However. This week the folks at The Broke and the Bookish challenged the book blogosphere to get their "inspirational" quotes on for another thrilling edition of Top Ten Tuesday. Now, in fairness, my quotes aren't necessarily inspirational because I would feel too much like a motivational poster if I went there. But. These are some of my favorite quotes on a variety of topics. Out of books, obviously.
1. On Joy: "She wished she had known back then. Known that happiness isn't a point in time you leave behind. It's what's ahead of you. Every single day."― Sarah Addison Allen, First Frost
 (review)
2. On Laughter: "There's nothing like deep breaths after laughing that hard. Nothing in the world like a sore stomach for the right reasons."― Stephen Chbosky, The Perks of Being a Wallflower
 (review)
3. On Fate: "It matters not what someone is born, but what they grow to be."― J.K. Rowling, Harry Potter and the Goblet of Fire
4. On Underdogs: "Fairy tales are more than true: not because they tell us that dragons exist, but because they tell us that dragons can be beaten." ― Neil Gaiman, Coraline
 (review)
5. On Humanity: "We like to pretend that our generous impulses come naturally. But the reality is we often become our kindest, most ethical selves only by seeing what it feels like to be a selfish jackass first. It's the reason… we have to get burned before we understand the power of fire; the reason our most meaningful relationships are so often those that continued beyond the very juncture at which they came the closest to ending." ― Cheryl Strayed, Tiny Beautiful Things: Advice on Love and Life from Dear Sugar
 (review)
6. On Truth and Finesse: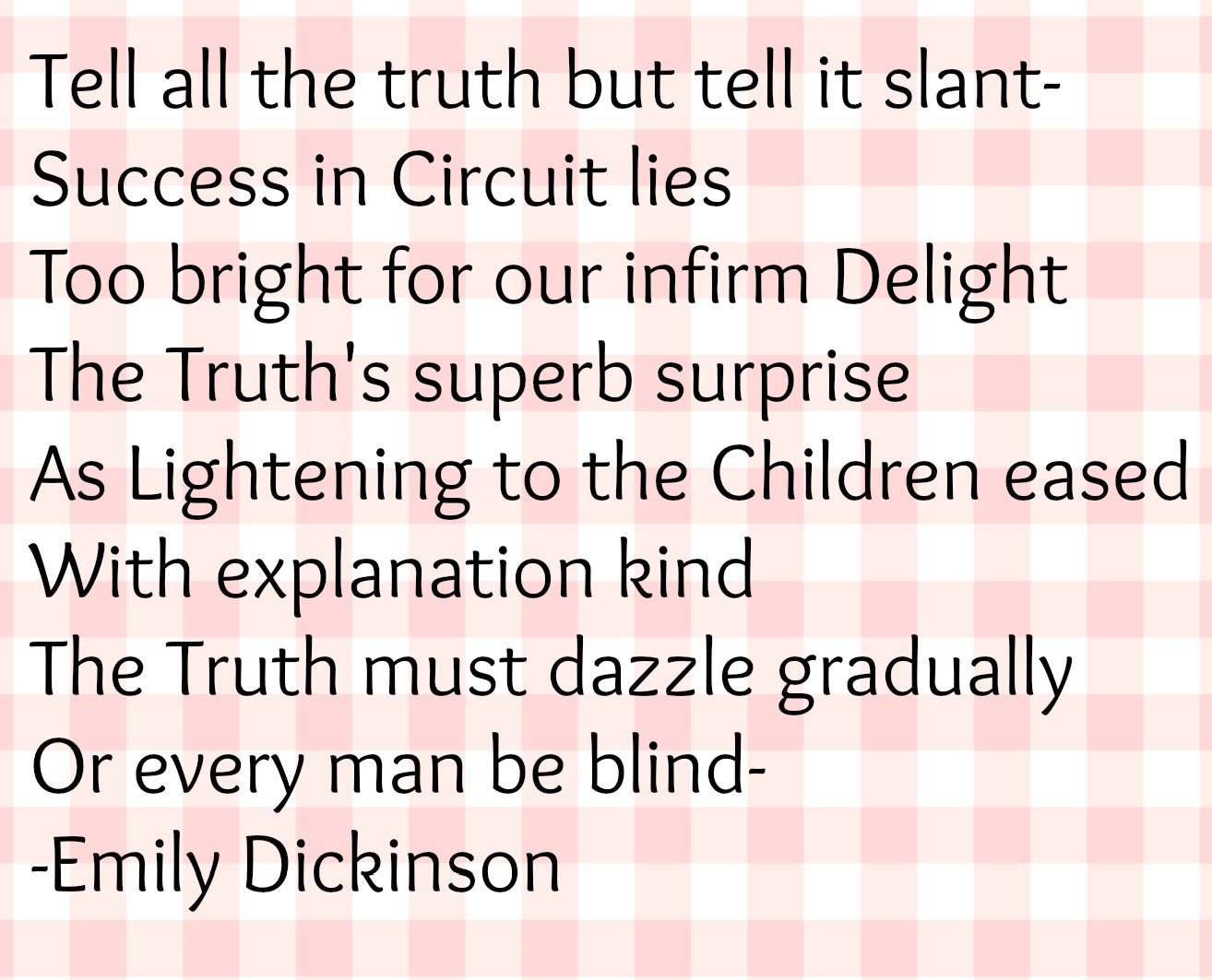 7. On Grief:
"You know, a heart can be broken, but it still keeps a-beating just the same." ―
Fannie Flagg
,
Fried Green Tomatoes at the Whistle Stop Cafe
8.  On Perspective:
"Nothing is either as bad or good as it seems."―
Helen Fielding
,
Olivia Joules and the Overactive Imagination
9. On Imagination: "Why, sometimes I've believed as many as six impossible things before breakfast." ― Lewis Carroll, Alice's Adventures in Wonderland & Through the Looking-Glass
10. On Metaphysics. And Mary friggin Poppins: "The same substance composes us–the tree overhead, the stone beneath us, the bird, the beast, the star–we are all one, all moving to the same end." ― P.L. Travers, Mary Poppins
 (review)
And there we have it. Potent Quotables a la Katie. What are some of your favorite quotes, Bookworms? Anybody else feel like they could have simply quoted the entirety of Tiny Beautiful Things?
*If you make a purchase through a link on this site, I will receive a small commission.*