Greetings Bookworms,
It's not every day that Margaret Atwood releases a new book, but believe you me, when those days come, they are delightful. I recently had the opportunity to read Atwood's latest release, a volume of short stories called Stone Mattress: Nine Tales
. *I received a complimentary copy of this book through NetGalley for review consideration. Any and all gushing that follows will be the result of unabashed Atwood fandom, and NOT because I got the book for free. I'd totally have paid for it, suckers!*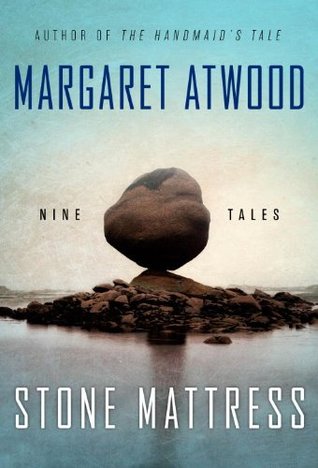 Margaret Atwood is a magical Canadian wordsmith. I like to imagine her traipsing through forests, communing with birds, and being inspired to put words together. She might be part fairy, I'm still trying to figure out her supernatural lineage.
Y'all know short stories aren't usually my jam, but I make all sorts of exceptions when it comes to Atwood. I went into Stone Mattress: Nine Tales
 with unreasonably high expectations. Because ATWOOD.
Stone Mattress: Nine Tales
 presents nine short stories. Some of them are related to one another, some are related to her earlier works (you should have heard me SQUEAL when I saw "I Dream of Zenia With the Bright Red Teeth." I geeked out over The Robber Bride
 connection.) I found this collection innovative and refreshing. A number of the stories are told from the perspective of the elderly, which I found fascinating. She's also got the occasional psychopath and genetic anomaly to round out the set. Darkly humorous, disturbing, and utterly delicious. If you love Atwood but aren't sure about short stories, take the leap! You'll be glad you did.
Talk to me Bookworms! Have you ever been so overwhelmed by an author's talent that you've secretly (or not-so-secretly) suspected supernatural influences? I can't be the only one here. These words couldn't be created by mere mortals!
*If you make a purchase through a link on this site, I will receive a small commission.*