Happy Tuesday, Bookworms!
I simply adore making lists, and I've always been fond of tertiary characters. This week, The Broke and the Bookish have challenged the blogosphere to list the minor characters we feel deserve their own books. Let's do this thing!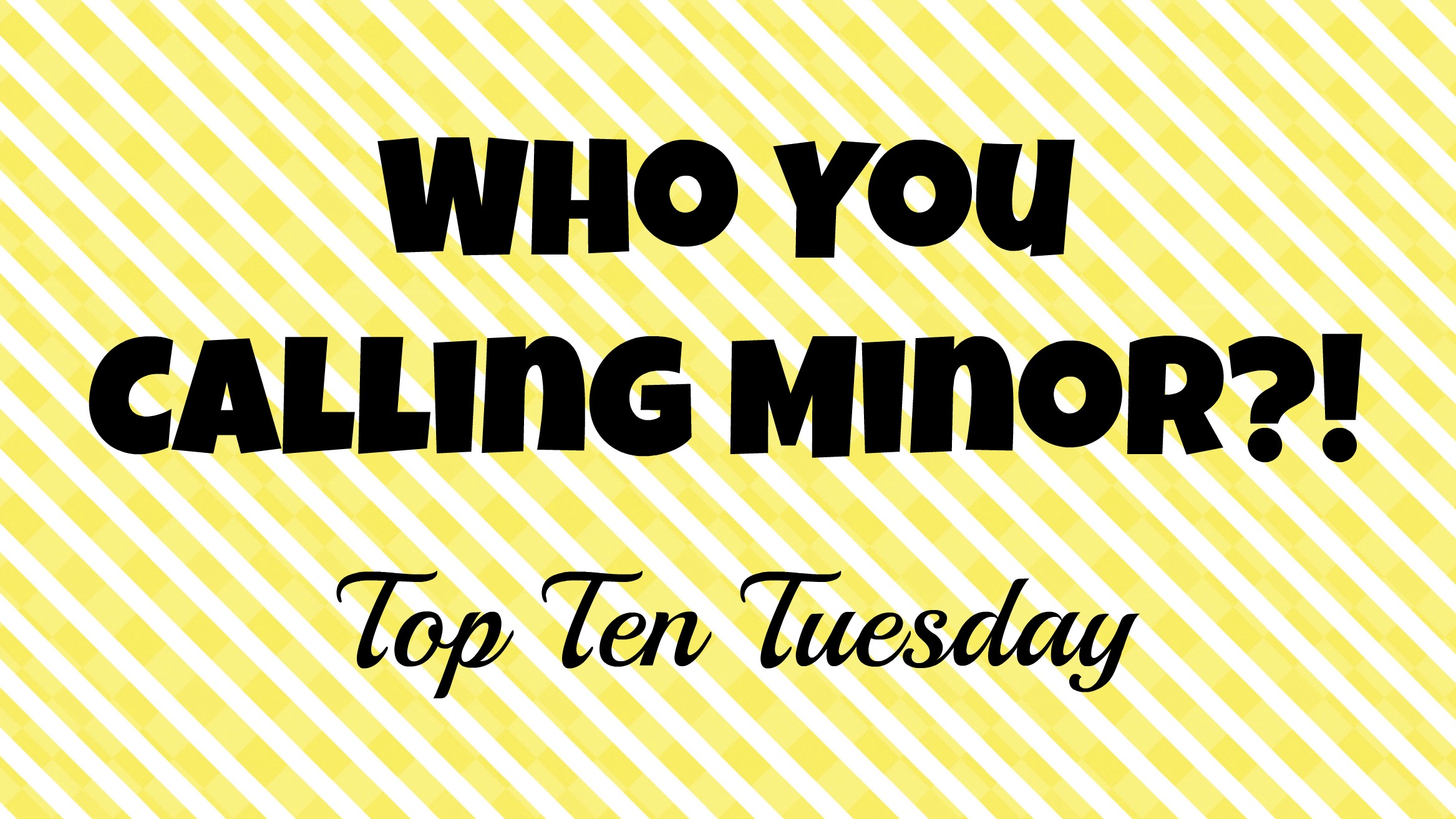 1. The Cheshire Cat from Alice's Adventures in Wonderland
by Lewis Carroll: I need answers here. Just how does one disappear while leaving a smile in place? So many mysteries…
2. Professor McGonagall from the Harry Potter Series by JK Rowling
: I need some back story on everyone's favorite badass teacher.
3. Tyrion Lannister from the Song of Ice and Fire Series
by George RR Martin: I know he gets plenty of words, but dangit, he's my favorite… Well, that, and we all know how Hodor's book would go…
4. Gavroche from Les Miserables
by Victor Hugo: He is my all time favorite street urchin! He gets a ton more back story in the novel than he does in the musical or movie versions, but I want MORE!
5. Melanie Wilkes from Gone with the Wind
by Margaret Mitchell: Okay she HAD to know about Scarlett. HAD TO. And yet, she was so nice and so strong and such an awesome human being. I want to know what was going on in her head, I really do!
6. Young Ian from the Outlander
Series by Diana Gabaldon: I love him. Love him. I would love to know all the things that went on while he was living with the Native Americans and whatnot.
7. Marmee from Little Women
by Louisa May Alcott: The voice of reason and everyone's steady hand. Seriously though, what kind of stress must she have been under? Her husband was away fighting in the Civil War and she had a house full of teenage girls. Oye!
Seven feels like enough for today, don't you think? What about you, Bookworms? Are there any minor characters you feel deserve their own book?
*If you make a purchase through a link on this site, I will receive a small commission.*