Happy Tuesday, Bookworms!
For a while now, I've been on a personal quest. I've been trying to complete my very own Reading Rainbow. There are a ton of great books that list colors in their titles, and I wanted to have read one for each of the colors in the rainbow. This is how my brain works. Don't judge me.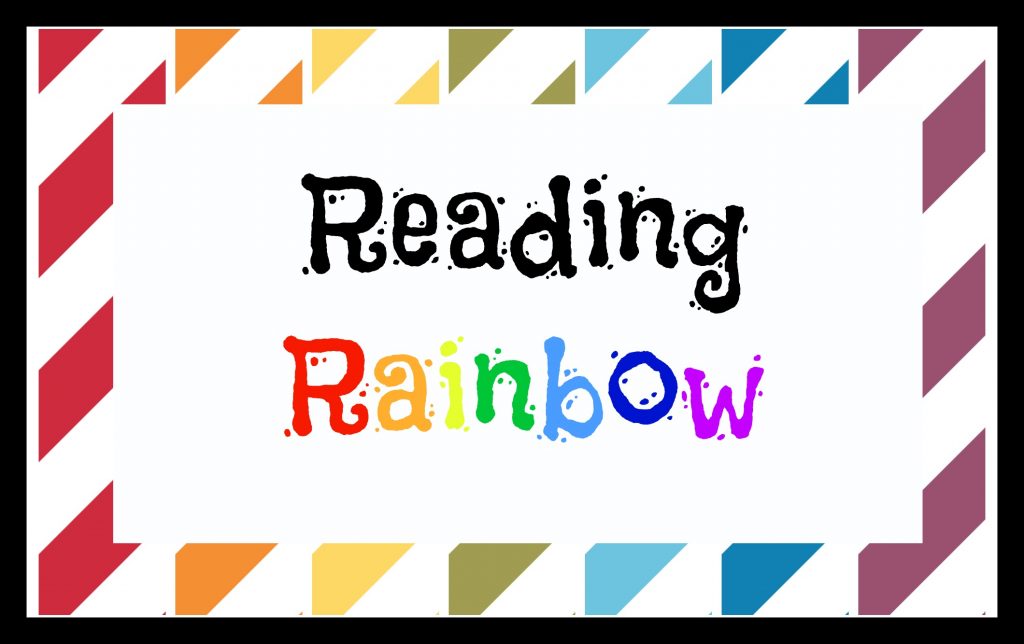 1. The RED Tent
 by Anita Diamant (review): You know all about Joseph and his coat of many colors, but did you know he had a sister? Yeah. She's got her own story now, and it rules.
2. ORANGE Is the New Black by Piper Kerman (review)
: Life inside a minimum security women's prison? Don't pretend you're not curious!
3. The YELLOW Wallpaper by Charlotte Perkins Gilman: You know, it sucked pretty hard to deal with post partum depression before anybody knew how to effectively treat it. In this haunting short story, a woman imagines being trapped inside the wallpaper in her sick room.
4. The GREEN Mile by Stephen King (review)
: This is one of those books I think all Stephen King skeptics should read. He CAN do more than horror, and he can do it really, really well. Check this one out!
5. Gathering BLUE by Lois Lowry (review)
: This book is a part of The Giver
Quartet by Lois Lowry and it takes you into a completely different dystopian society. It's a departure, but if you like allegorical stories for middle graders, it's worth the read.
6. INDIGO by Alice Hoffman : I may or may not have purchased this book specifically because I needed something to fulfill my "indigo" requirement. It was harder to dig up than you might think- there are plenty of books with "indigo" in the title, but not many that aren't part long paranormal series. A friend of mine helped me find this Alice Hoffman title. I have never read any of her young adult books before, but this novella was rather nice, particularly for those who enjoy magical realism and water.
7. The VIOLETs of March by Sarah Jio (review)
: Another confession here. I like Sarah Jio, but I picked up this one purposefully because it fulfilled one of my rainbow requirements. I'm insatiable.
BONUS: Standing in the Rainbow
by Fannie Flagg (review): I like Fannie Flagg, and she wrote a book with "rainbow" in the title. How could I NOT include it? And while we're at it, RAINBOW Rowell rocks my socks. I'm just saying.
Your turn, bookworms! What are some of your favorite books with a color in the title? Have any of you completed a personal Reading Rainbow?!