G'Day Bookworms,
You know what's fun? Making lists around words, of course! I hope you were expecting me to bust out with 80s ballad "Broken Wings," because then I won't feel weird for titling this post in an ambiguous manner. (Mr. Mister? Anybody? Bueller?) I think it's time we make a list of some fabulous and quirky bookish misters, don't you?
1. Mr. Popper's Penguins
by Richard and Florence Atwater: Only the BEST CHILDREN'S BOOK EVER! Why hasn't anybody ever sent me a live penguin just because I'm a fan, huh? Just kidding. But really. So much penguiny whimsical goodness. It's an absolute joy. (my review)
2. Mr. Penumbra's 24-Hour Bookstore
by Robin Sloane: A book about books! And fonts! And Google! It's great fun, kids, trust me on this one! (my review)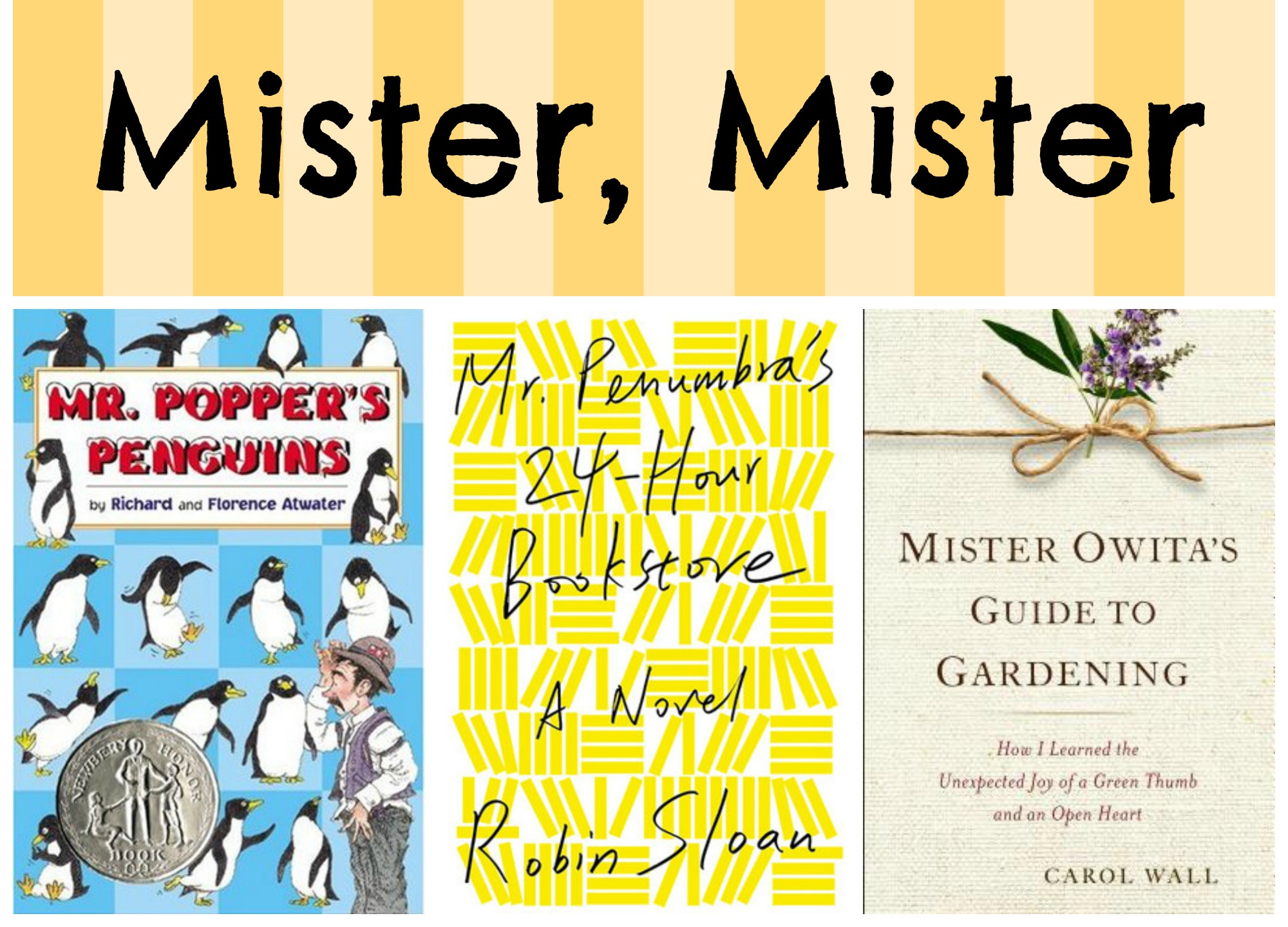 3. Mister Owita's Guide to Gardening
by Carol Wall: There's little I enjoy more than a tale of flowery goodness, and this book has it. Plus, it's got unlikely friendships and conquering stereotypes and all sorts of feel good moments. It's a really sweet memoir, guys. I promise.
Question for you, Bookworms. Do you like being called by a formal title? Mr.? Mrs.? Miss? Ms.? 
*If you make a purchase through a link on this site, I will receive a small commission.*