Friends, Romans, Bookworms, lend me your ears!
If you're been around this little corner of the internet a while, you'll know that I"m a huge fan of historical fiction. Unfortunately, sometimes I find myself in a bit of a rut as far as the historical periods I travel to… The Tudors and I are perhaps a bit too well-acquainted. I was recently contacted by TLC Book Tours with a request to review Phyllis T. Smith's new novel, I Am Livia
and I jumped at the chance. We're going to ancient Rome, y'all! *I received a complimentary copy of this book in exchange for an honest review.*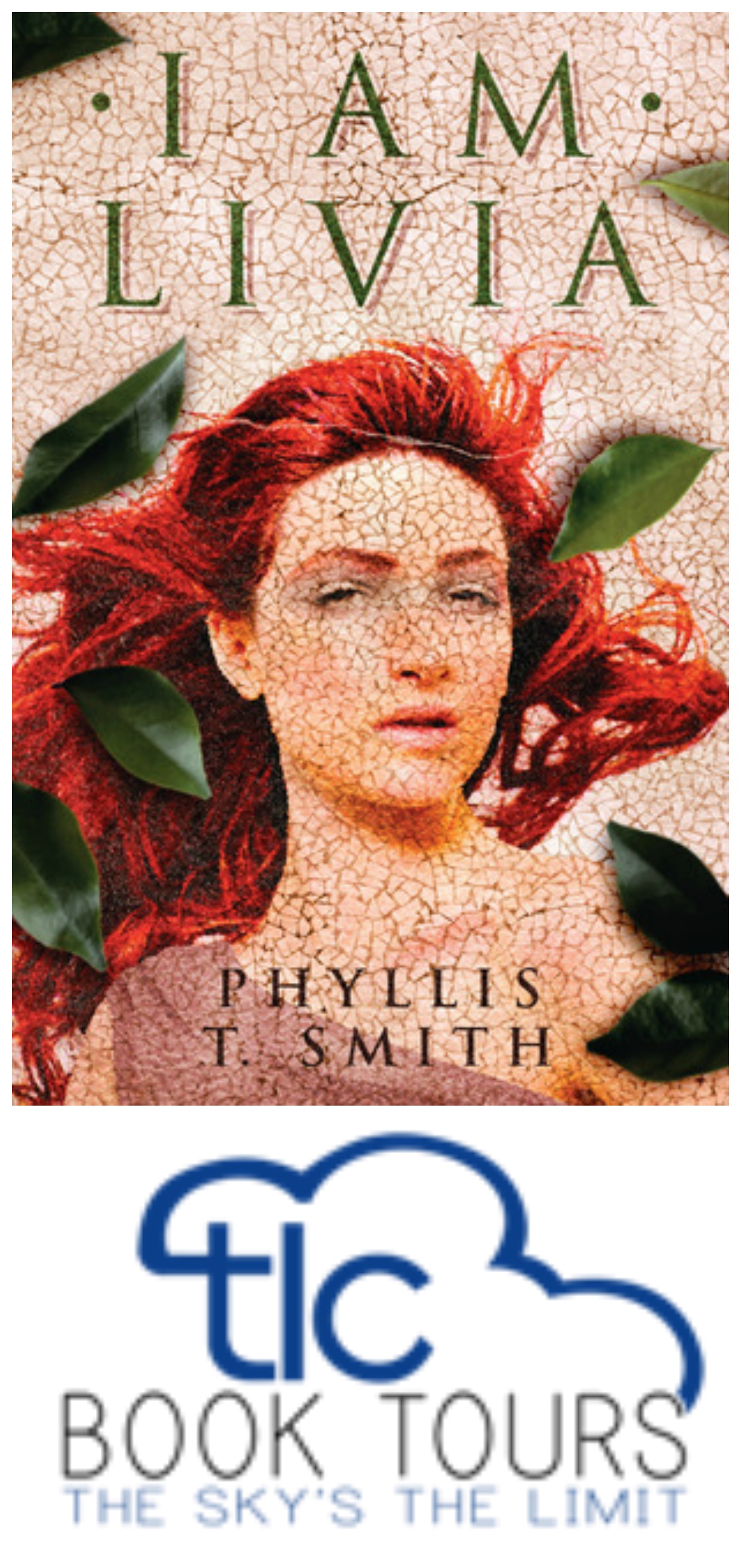 This book opens on the eve of Julius Caesar's assassination. 14 year old Livia overhears her father and some of his political companions discussing the plot. Livia possesses a keen political mind, despite her age and the fact that Roman women were discouraged from participating in the public sphere… Overtly, at least. She knows that this plot is fraught with danger and that it could threaten her family's existence as they know it.
Et tu, Brut? And all that comes to pass, and Rome is plunged into political upheaval. Livia is hastily married off to one of her father's political connections. She isn't excited about the proposition, but after her father implores to her patriotism and she goes through with the wedding.
One day at the chariot races seated next to her new husband, Livia meets Julius Caesar's heir, Octavianus. She's a teenager. He's a teenager. And he's hot. A bit of witty repartee and some flirtatious banter follow, but as the wife of a politically active senator, everybody keeps their togas on. What Livia doesn't know is what a huge impact she and Octavianus will have on one another's lives…
YOU GUYS! I loved this book! It was so refreshing to read about ancient Rome. I've never read any Roman historical fiction, so I learned a TON of stuff. I'm not silly enough to think that reading historical fiction is the same as doing a super scholarly study or anything, but this book painted a fabulous picture of Roman life. I mean, they ate lounging on couches. There were DASTARDLY doings in the political sphere. There were honor suicides and gladiator battles and scandals galore. I couldn't put this book down, I just HAD TO KNOW. I am super excited to be able to share it with you, because the awesome folks at TLC Book Tours have offered to let me give away a copy of I Am Livia
 to one of you, my fabulous bookworms… Or at least the ones in the US and Canada (sorry international folks!) Enter below!
a Rafflecopter giveaway