Howdy Bookworms!
Every so often I feel like being a pile of lazy and just filling you in on some of the random goings on in my life and general nonsense. I've put together a couple of these posts in the past only to have a giant EUREKA moment when trying to come up with a title for this post. This whole concept sounds exactly like the Bookish (And Not So Bookish) Thoughts meme that Christine of Bookishly Boisterous runs. So, we're going to call this what it is and get on with the crazy… Maybe even weekly. Ooooh la la!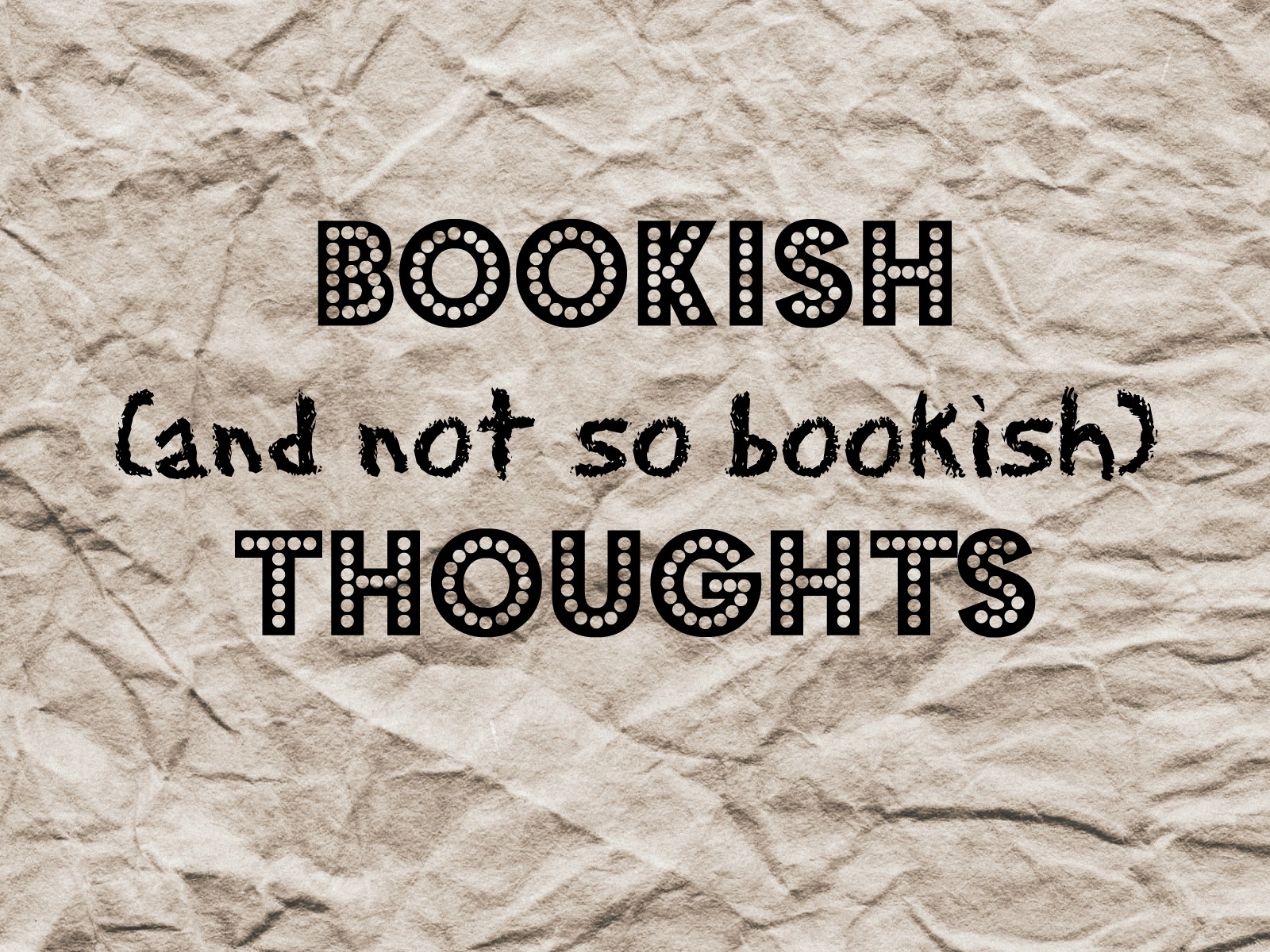 I learned recently that my husband didn't know that "sanitary napkin" was a synonym for maxi pad. I started laughing really, really hard when he told me that this new found knowledge "explained some looks" he'd gotten. (For the record, he thought "sanitary napkins" were those folded paper towels often found in public restrooms.)
It turns out my brother-in-law does a really hilarious impression of Glenn from Superstore. Oh you're not watching Superstore? Well. Change that right now. Binge on Season 1, then come back and thank me. It filled the hole in my heart left by The Office. And it was just renewed for a second season!
We have a lot of St. Patrick's Day decorations for a couple who aren't really all that Irish. Like… Hubs is maaaaaaaaybe a quarter Irish (it's all a bit murky but he owes most of his genome to Slovakia) and according to my mom's family tree thing I'm like 1/32 Irish. So basically not at all; I'm a complete impostor. Partially Irish by marriage alone. However. Our last name is Kelly, and green is my favorite color, so I feel it's completely justified. Don't even pretend you don't like the look of Shamrocks.
I am not good at eating healthfully. I mean, I want to, obviously, but I also really want to eat Doritos.
It's pretty unusual for me to do this, but I managed to load myself up with review copies to read this month. I'm trying not to stress about it because, well, why? It's not like I can get fired from an unpaid blogging gig. It's more that I have a people pleasing complex, which is super annoying.
I just blew a raspberry at the TV weather man for displeasing me. It's a good thing he can't see me. Unless he secretly CAN see me and is ALSO controlling the weather just to spite me for being so disrespectful to his weather authority…
What's going on inside your brains today, Bookworms?