Hiya Bookworms!
In case you missed it, I published a (gasp) stand-alone review of How to Hack a Heartbreak
last week (read it here). I also put together a post on the excellent pair of mermaid novellas I recently finished via audio: The Deep
by Rivers Solomon and Rolling in the Deep
by Mira Grant (read it here). WHAT IS EVEN HAPPENING? Who is this prolific blogger?! Shhhh, don't scare her away!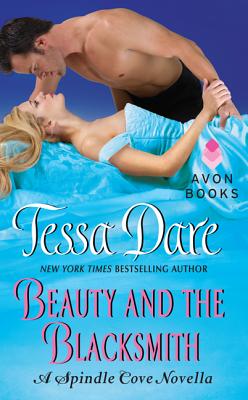 Let's see, what else did I read last week? The good thing about novellas is that they're short, so you can plow through a whole bunch of them fairly quickly. Like how I plowed through Tessa Dare's Beauty and the Blacksmith
. It was another Spindle Cove story, a nice bite-size one, and I'm a sucker for a regency romance. I will say that Diana might be my least favorite of the Highwood sisters at this point, but Aaron Dawes is my favorite Highwood suitor. Something about a burly blacksmith who likes to spend his spare time creating delicate jewelry pieces is especially dreamy. Then again, I RELATE VERY INTENSELY to a scene where Diana attempts to prepare a meal and is attacked by a rogue eel. Perhaps it's just that Diana didn't get a whole book to display her personality that I'm pinning her as least-fave. I really shouldn't be ranking the Highwood sisters anyway, they're all wonderful in their own ways. Why is Tessa Dare so great? Honestly.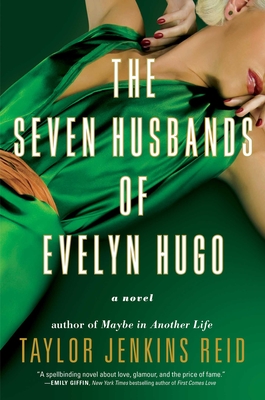 I also finished up The Seven Husbands of Evelyn Hugo
by Taylor Jenkins Reid. Whew, what a ride! Old Hollywood, the pressures of fame, the elaborate cover ups, and manipulation of the tabloids: this book had it all. When the elderly yet beautiful Evelyn Hugo decides to share her life story with a somewhat obscure magazine writer, everything is a bit shadowy and mysterious. Monique Grant isn't sure why exactly she's been personally chosen to be the aging star's biographer, but it's the opportunity of a lifetime. Over the course of Evelyn's recollections, we meet a complex and driven woman, willing to go to great lengths to protect those she loves… Even when it means employing morally ambiguous (or straight up terrible) behavior. Sometimes she feels guilt and she often feels sorrow, but Evelyn flat out says that she'd make the same decisions over again. It had a very City of Girls
feel, so if you enjoyed that, definitely give this a read. (City of Girls
by Elizabeth Gilbert is another book that I read and enjoyed and never told you about. Sorry 'bout that. But add it to your reading list because it's a good one!)
Moving into next week I'm listening to what I believe to be the last remaining Spindle Cove installment I've yet to read: Any Duchess Will Do
by Tessa Dare. My eyeballs are currently feasting upon Heidi Heilig's novel For a Muse of Fire
. What have you been reading this week, Bookworms?
*If you make a purchase through a link on this site, I will receive a small commission. Links within the text go to Amazon, but if you'd prefer to make a purchase through an independent bookstore, click on the images*