Greetings Bookworms!
January is so freaking melancholy. Something about the early darkness and the cold makes everything feel like a slog. I tried to liven things up by rocking my new Sesame Street Book Club sweatshirt and taking selfies (check out my new pic on the sidebar!) But January gonna January. It's a darn good thing that books know no season, isn't it? Of course, one of the books I finished up last week was admittedly rather depressing, but it's SO GOOD that it doesn't matter. My book club chose Tell the Wolves I'm Home
this month- unfortunately I had to miss the actual Book Club meeting, but the book itself was PERFECTION. Even though I read it back in 2013 and totally knew how it ended, I stayed up until the wee hours re-reading and crying. Now, me crying while reading a book isn't exactly surprising, but this book doesn't just hit the sad note. It hits all kinds of complex emotions regarding sibling relationships and anger and betrayal and love and loss and grief. Ooof. It packs a punch. A really, really good punch.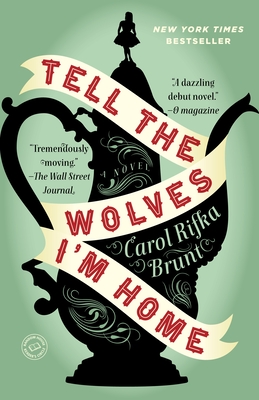 I also listened to Maybe in Another Life
by Taylor Jenkins Reid and thought it was great. The premise was innovative- the protagonist is taken to one point in time but makes two different decisions. In one scenario, she decides to go home after a night out with friends. In another, she decides to stay out with her former flame to see where the night takes her. What follows are two diverging stories that hinge on that single decision. It was WONDERFUL. It's also a testament to the power of friendship. There were plenty of romantic entanglements in this book, but none of them were as compelling as the friendship between Hannah and Gabby. They've earned a slot on my Top Ten List of Fictional Besties. Also, you know that thing where you read a book and they talk about a specific food and you suddenly just NEED that food? I definitely bought some cinnamon rolls after reading this.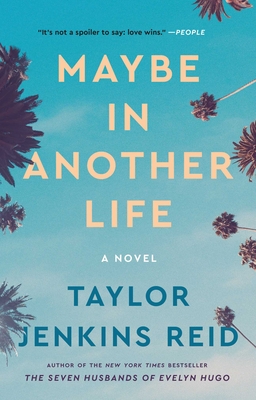 To round out my week, I finished eyeball reading a novella by Courtney Milan. I love a nice novella, especially after finishing a giant CHONK of a book like last week's The Priory of the Orange Tree
. I hadn't read any Courtney Milan before so when I saw a deal on The Governess Affair I snapped it up. It's a regency era romance, but goes a little bit outside of the privileged world that I generally read about in these type of novels. There were Dukes and stuff, but they're not the main characters (they're also THE WORST). But also it's not about, like, scullery maids either. It's sort of… privilege adjacent. I will never cease to be amazed at just how FAST weddings sometimes happened back in the day. I mean, I get it. A lot of social structures required hasty weddings because being "ruined" by choice, by force, or by suspicion was genuinely horrible for women. Thanks, patriarchy. Anyway. This was a great book, and I fully intend to explore more of Courtney Milan's work.
Now, let's talk about what I'm reading heading into the fourth week of the year! I just started How to Hack a Heartbreak
by Kristin Rockaway in audio format and I'm tackling The Seven Husbands of Evelyn Hugo
by Taylor Jenkins Reid (yes, another Taylor Jenkins Reid. What? I'm a fan!) in a traditional format (albeit a digital one- even my eyeball reading takes place on a Kindle.) What have y'all been reading during these January doldrums?
*If you make a purchase through a link on this site, I will receive a small commission.*