Howdy Bookworms!
I know, I disappeared AGAIN but I have reasons. The tiny human I helped to create has been alternately sick or teething for the past 3 months solid. I'm not exaggerating. The kid is 7 months old and has EIGHT TEETH. Now he's cutting molars. And before you say "oh no, you're crazy, kids don't cut molars that young," he's already got WAY more teeth than average for his age, so just take my word for it, okay? All of this teething and sickness (RSV in an infant is no freaking joke, y'all) and general developmental milestones made for some less than stellar nights of sleep, so I turned to books in an attempt to improve upon that. And thus I began my "how do I get my kid to stop waking up every 2 hours" journey.
I know I'm probably stepping into a giant minefield writing a parenting post, but I read SO MANY of these dang books that I feel the need to discuss them. To start, my parenting approach is basically:
Different things work for different families.
Be humble and flexible.
The first book I tried out was Elizabeth Pantley's The No-Cry Sleep Solution: Gentle Ways to Help Your Baby Sleep Through the Night
. This was my first choice because, obviously, I hate hearing the young sir cry and if I could kiss his cheeks 24 hours a day, I probably would. While I liked a lot of what this book had to say, it wasn't a perfect fit for our situation. I'm nursing, so I found a lot of those tips helpful, but it also advocated for co-sleeping and room sharing which isn't my jam. Overall I didn't hate the book, but it was the proverbial Mama Bear's chair of sleep books. Just a little too soft.
The next book I attempted was On Becoming Baby Wise: Giving Your Infant the Gift of Nighttime Sleep
by Gary Ezzo and Dr. Robert Bucknam. This was recommended to me from a place of absolute kindness, and I harbor no ill will toward the gal who pointed me in its direction. However. I don't know that I've disliked a book so vehemently since I was required to read Moby Dick
in high school. I found it incredibly rigid in its recommendations and I thought the tone was smug and dismissive of virtually every other parenting philosophy in the history of the universe. I didn't make it very far in before I gave up the ship on this one. Do I think it's a lifesaver for some families? I mean, it must be since it's sold a boatload of copies. Perhaps if I could have gotten past the tone of the book I would have found some nuggets of information helpful. Ultimately though, I couldn't stomach it and I'm glad I accessed it through the library and didn't give these folks my hard earned dollars. I'm afraid On Becoming Baby Wise is a giant NOPE for me.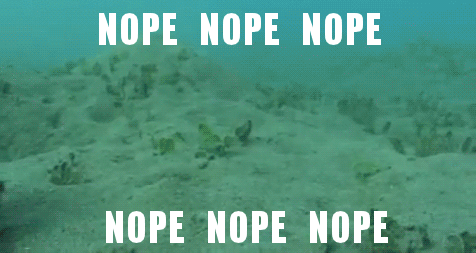 There were a few other books I attempted to start along the way, but I found my Goldilocks moment when I stumbled upon Precious Little Sleep: The Complete Baby Sleep Guide for Modern Parents
by Alexis Dubief. Precious Little Sleep began as a blog and eventually morphed into a book. This was EXACTLY what I wanted in a sleep book. Irreverent, funny, and helpful. Instead of a "follow this exact system" approach, Dubief explained the major tenets of most sleep training philosophies. She embraced the idea that different approaches work for different families. Plus, there were Princess Bride references. I like to think the author and I would be friends should we meet IRL, and I'd much rather take advice from a friend than from anyone claiming to have THE ONE CORRECT ANSWER.
So where are we now? Things are much better. We arrived at this point mostly through my allowing a few minutes of fussing to see if the baby would put himself back to sleep instead of my rushing in at the first tiny noise. The big takeaway for me from Dubief's book was that giving Sam a little space to figure things out for himself was acceptable and that if he hadn't calmed himself within a few minutes it was totally okay for me or Jim to go to him and soothe him in whatever way seemed appropriate. It also made me feel that the end goal was simply finding a sleep situation we could all live with; we're not a failing at life if he doesn't sleep a solid 12 hours without a peep.
We've gone from waking every 1.5-2 hours to once or twice a night. I really don't mind the 1-2 wake up calls, though, because I get physically uncomfortable going a super long stretch without feeding. (That's just real life boob talk right there.) I'm sure things will change down the road. I'm sure we've got plenty more sleep regressions and illnesses and random setbacks we'll have to overcome. I'm sure at some point those 1-2 wake up calls are going to get old and I'll want to eliminate them. But for now? We're all getting more sleep and I feel less like a zombified mom failure.
So, Bookworms who are also parents (or who hang around kids a lot)- how do you feel about parenting books? And to you Bookworms who are not parents- isn't my kid cute and aren't books just wonderful in general?
*If you make a purchase through a link on this site, I will receive a small commission.*