Howdy Bookworms!
It has been a BUSY couple of weeks, let me tell you what. First of all, I want to thank everyone so so so much for all your incredibly supportive and sweet comments regarding the impending arrival of Babysaurus Bookworm. I've been overwhelmed in the best possible way with all the love and spoiling this little dude has already received. Last weekend I visited with some of my favorite BEA Bookworms (Stacey and Julz wrote adorable recaps) and I visited one of my ride or die BFFs who made me the world's best guacamole. Seriously, Chrissy. I'm still daydreaming about that guac. I'd love to write a sonnet to that guacamole, and one day I might, but in the meantime, I thought I should probably attempt to make a dent in the giant pile of books I've read that I haven't yet told you about. So let's start with a fun one, shall we? It's Dumplin'
by Julie Murphy!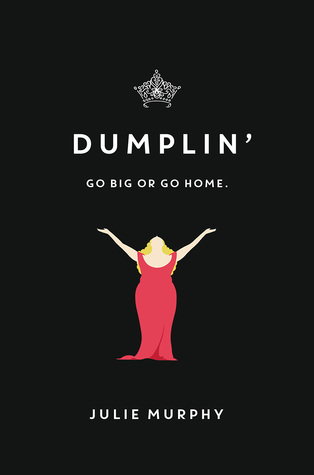 Willowdean Dixon lives in a tiny town in Texas where the biggest event of the year is a beauty pageant for teenage girls. Will (or "Dumplin'" if you're her former beauty queen mother) has always been comfortable in her own skin, but she has also always known that her body type does not fit society's standards of beauty. It's not until she begins dating a super handsome jock that she begins to feel truly insecure about her size. But Will won't go down so easily. Not with her best friend by her side, a dash of moxie, and an abiding love of Dolly Parton.
I loooove a book with a heroine with some meat on her bones, y'all. There are oodles of YA books out there full of impossibly beautiful teenage girls. Granted, they normally don't realize they're impossibly beautiful until a boy comes along, but I love the idea of a main character who couldn't be played by a typical Hollywood glam girl in the movie version, you know? Because as much as I love me some cheesy 90s teen movies, glasses and a ponytail don't actually make a gorgeous actress look awkward. Just one of the reasons I loved Dumplin'
. Some of the other reasons are a bit more personal…
Did I ever tell y'all about the time I was in a pageant? Sorry, "scholarship program." Yes, they used the same line that's used in Miss Congeniality
. My teenage self was a study in contradictions, because while I was busy wearing really huge pants and listening to the angstiest grunge the late 90s had to offer, I was also still very involved in dance classes and, to a lesser extent, high school theater. Which is why, for reasons twisty and confusing, I decided to compete in said "scholarship program." This book brought SO MUCH of that back. So much. Whew. (In case you're wondering, I did not win that pageant, I came in first runner up, which legitimately did net me enough scholarship money to pay for my first semester's books in college. Also, the thought of my talent routine makes me cringe to this very day. It involved pig tails and tap shoes and Bjork. Because of course it did.)
Moral of the story? Read Dumplin'. And please, if you have an embarrassing high school story, share it. Because pig tails and tap shoes, you guys.
*If you make a purchase through a link on this site, I will receive a small commission.*