Hey There, Bookworms!
It's Wednesday and my head is full of thoughts. Some bookish, some not so bookish. I have been reading a lot and was planning to discuss a number of books in mini reviews. Since all my good intentions are for naught and I haven't been blogging a ton lately, I figured I'd just smush a bunch of stuff into a single post. Got to strike while the writing iron is hot, right?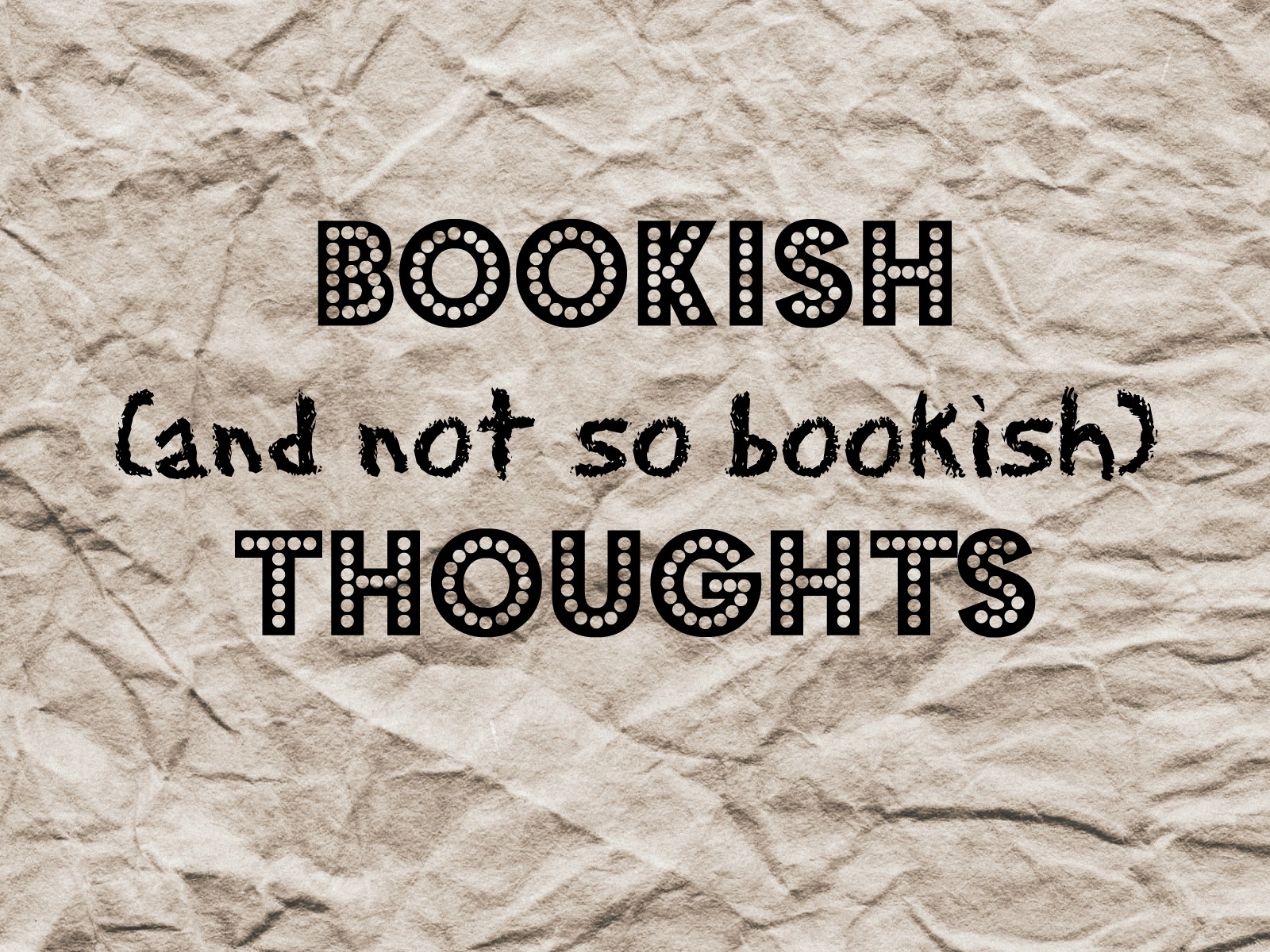 ONE: The Namesake
by Jhumpa Lahiri is a good read if you dig literary fiction. It may also cause you to think waaaaaay too hard about your own name and its implications on your life. Also, I'm now two for two on Jhumpa Lahiri books that feature female characters pulling some traditionally male douchey life decisions. I can't discuss it without getting super spoiler-y, but Lahiri fans, have you noticed this too? Fascinating stuff.
TWO: Don't You Cry
by Mary Kubica is decent if you're into mysteries and thrillers. I'm not a huge thriller reader, so my standards are impossibly high regarding plot twists. If I can predict what's going on too early, I'm always a little disappointed. But only when it comes to mysteries. Because I just finished a historical fiction book in which I knew what was happening super early on and I have warm feelings toward it regardless. I got this book at BEA and had it signed, and even though it wasn't a huge winner for me, I will probably read Mary Kubica again. I like her voice even if I figured things out too quickly- I imagine one of her other books would surprise me more effectively.
THREE: Underground Airlines
by Ben H Winters was fine, but I won't blame anyone for avoiding it based on the Twitter firestorm and tone deaf response of the author and publisher. I got the book at BEA only recognizing the author's name because of Sense and Sensibility and Sea Monsters
(review) which I adored. I was halfway through reading it when the things got heated on the bookternet, and being oblivious, I hadn't seen some of the articles and marketing surrounding the novel's release. Since publishing has some pretty glaring problems with diverse representation, it bugged a lot of people to see a book about a world in which slavery was never abolished written by a white dude lauded as brave and fearless. (Look at that run on sentence. Man. I am awesome.) Apologies have been made, and I personally think Winters had his heart in the right place (because I am an optimist that way.) However, if you still feel squidgy about the whole thing, you're  not missing the greatest book ever written or anything. If you'd rather read a sci/fi slavery story by a marginalized author, check out Kindred
by Octavia Butler (review).
FOUR:  STRANGER THINGS!!! Hubs and I binge watched the Netflix original show. Actually, we got Netflix specifically so we could watch this show. It did not disappoint. Imagine if the The X-Files
and a Stephen King novel had a baby and named it Jennifer because that is what you name babies in the 80s. Well, except for the ones name Katie. I digress, but it's a really great show. Totally addictive.
FIVE: I've been planning a bridal shower and bachelorette bash for one of the best gals I've ever known. The party is this weekend. I am not good at planning things without irrationally stressing myself out, so as you can imagine, the old brain has been pretty occupied the past few weeks. Anxious is my default setting.
Alright Bookworms, I am out of words. How has YOUR summer reading been?
*If you make a purchase through a link on this site, I will receive a small commission.*