Happy Wednesday, Bookworms!
It's the middle of the week, and really, the only way we should be celebrating is with a bit of nonsense, don't you agree? Thankfully, Christine at Bookishly Boisterous has created just the meme for my meandering thoughts. Let's do this thing!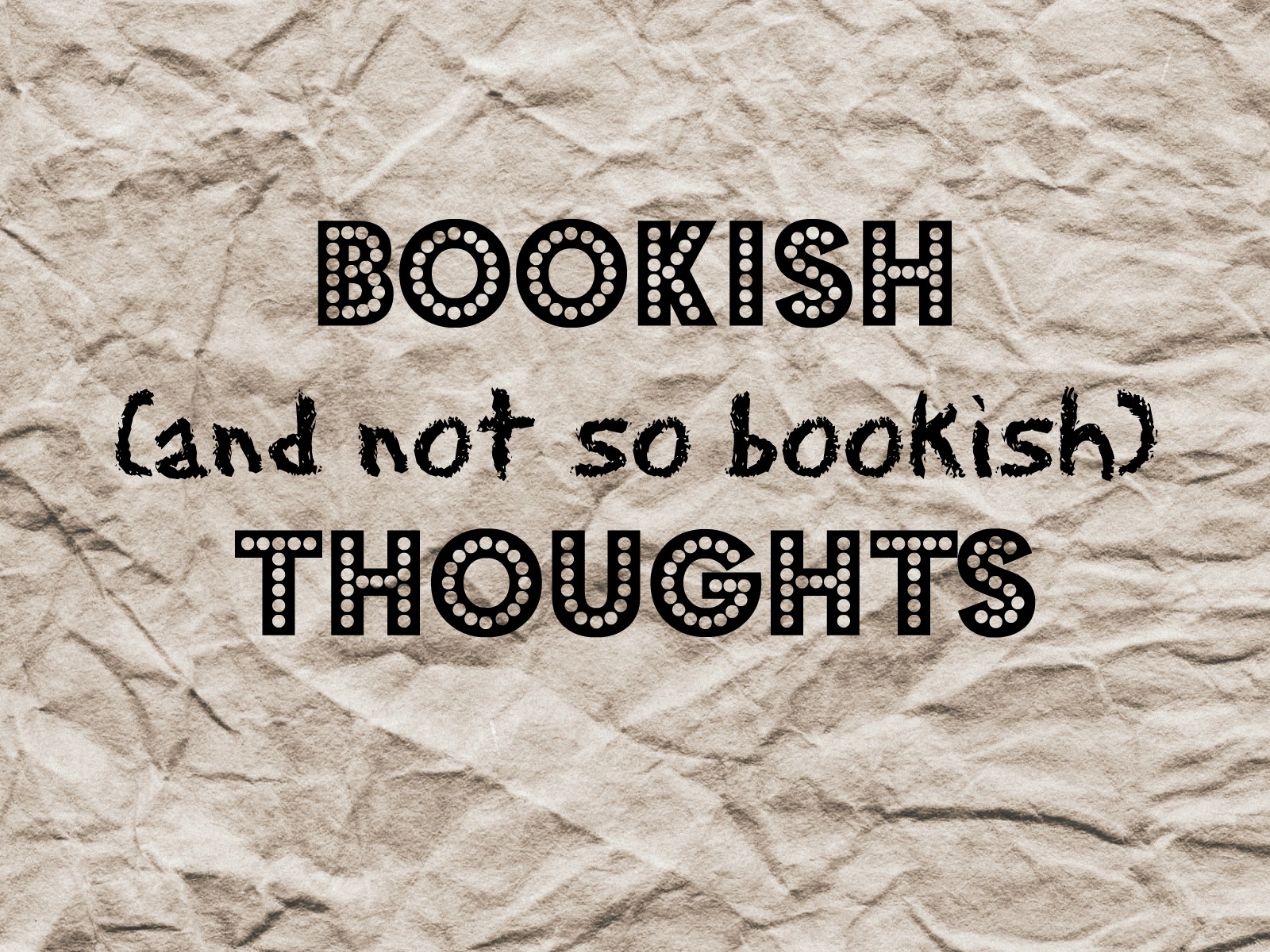 ONE: I recently told a friend who was trying to comfort her fussy baby to tell said baby that "crankiness is not becoming in a gentleman." I've been reading a lot of WWI era books, it's really not my fault. (To nobody's surprise, the very proper admonishment was not effective in the slightest.) *Note- said advice was completely tongue in cheek. I don't go around giving parenting advice, seeing as I have no idea what I'm talking about.*
TWO: It's been well established that I'm not a foodie. At all. Which is probably why these Tasty and other cooking videos on Facebook baffle me so much. Like… Why would I want to make homemade Cheez-Its? Or go through the trouble of making Choco Tacos from scratch? Or bread mozzarella sticks with Doritos? (In fairness, I think the Doritos crusted mozzarella sticks are intriguing, but the effort involved doesn't seem worth it.) All of these things are infinitely more troublesome than just purchasing something pre-made, and as far as I can tell, none of them exclude any potential allergy causing ingredient. (It would make a little more sense to me if it were like "hey gluten free Cheez-Its!" or something. But it isn't.) Just… Why?
THREE: My Brother in Law and Sister in Law gave me a gorgeous new edition of Alice's Adventures in Wonderland and Through the Looking Glass
for Christmas. I am pondering a re-read. Would anybody be interested in joining along? I've been all kinds of terrible with organizing things blog-wise lately, but I might make an exception for Alice.
FOUR: Speaking of Alice in Wonderland, you know that thing when you're planning you annual visit across 2 states to see your BFF and she texts and asks if you want her to get tickets to a production of Alice in Wonderland the ballet? Oh you don't? I thank my lucky stars that the staff at my middle school were so un-creative as to have alphabetized everything from locker assignments to lunch tables. You never know when the gal who shows up late to class on the first day wearing a Loony Tunes t-shirt, rocking a permed ponytail, and toting a trombone case will turn out to be a lifelong friend.
FIVE: I watched Inside Out
this weekend. To the surprise of absolutely nobody, I cried my face off. Bing Bong. SOB.
These are things that have been running through my head this week. What's going on in your world, Bookworms?
*If you make a purchase through a link on this site, I will receive a small commission.*