Howdy Bookworms!
It's Book Blogger Appreciation Week. What does that even mean? Well… I'm not entirely sure yet, as this is my first one, but I'm pretty sure it's a giant love-fest in which I gush about my Internet friends. Book bloggers know how to party, especially Andi at Estella's Revenge, Heather at Capricious Reader, Ana at Things Mean a Lot, and Jenny at Reading the End. And by party, I mean resurrect a dead internet event. That's talent, people!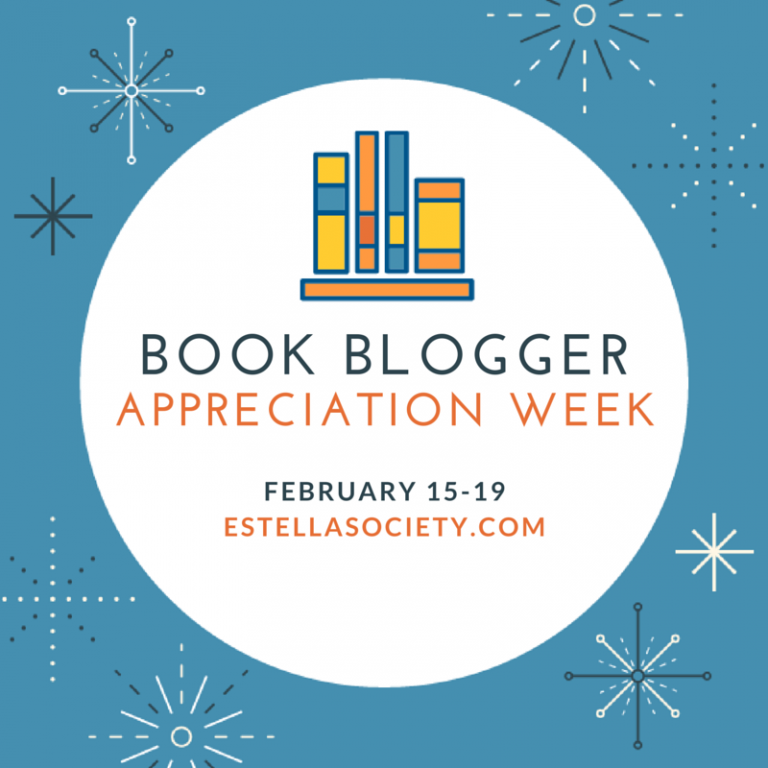 The party kicks off with the participants introducing themselves… Creatively. That's right, my favorite weirdos wouldn't be satisfied with a "Hi, I'm Katie." Oh no. We are listing 5 books that describe our personality. To be completely honest, I've thought way way way too much about this prompt. I was all "should I pick books that are all up in the REAL Katie or should I stick to Internet Persona Katie?" And then I was like "wait, are they that different?" And then I was like "what am I even doing with my liiiiiife?" And then I was like "OMG Katie, turn off your brain and pick some dang books!" I'm getting on with things, I swear.
The Perks of Being a Wallflower by Stephen Chbosky (review)- Ah, the formative years. I went through what I like to call my "grunge phase" from the ages of 12-19. As you may guess, I listened to a lot of grunge and 90s alternative while wearing extremely baggy pants. One of my similarly disaffected friends gave me a copy of this novel for Christmas one year and it just hit all the right notes. The Perks of Being a Wallflower is full of sex, drugs, and teen angst, only one of which was applicable to my own teenage years, but I'll always feel a special kinship with Charlie and his band of pals.
Bridget Jones's Diary by Helen Fielding- Oh, Bridget! I read this book for the first time in high school and MAN could I relate. No, I didn't drink, smoke, or have ill-advised romantic entanglements at that age, but the idea that deep down we're all awkward hot messes? And if we're lucky, we have a loyal crew of pals to help us pick up the pieces our mortifying experiences? Yes. Yes, yes, and yes. Also, I can SERIOUSLY relate to the blue soup incident. Because, although I am improving, cooking will never be something that comes naturally to me. And let's face it- there have been some disasters.
Tiny Beautiful Things: Advice on Love and Life from Dear Sugar by Cheryl Strayed (review)- I am infinitely better at giving advice than taking it… I think that's true of most people. So why is this book part of me? Well. It's full of broken people who are willing to ask for help. And it's full of Cheryl Strayed ripping her guts open to let you know that you're not the only one who feels like they have no idea what they're doing. Also, I really like terms of endearment (at least when they're coming from other women. I might punch a dude who leeringly called me "honeybun." Double standards. I have them.)
Me Talk Pretty One Day by David Sedaris- I think it's important to understand a person's sense of humor in order to "get" them, you know? This book made me laugh really, really hard. It's not really the sort of thing that appeals to everyone, though, so adding this to my list lets the world know that I find rather disturbing true life essays highly entertaining.
Alice's Adventures in Wonderland & Through the Looking-Glass by Lewis Carroll- I'm adding this to the list for pure WHIMSY. That's right. I love me some whimsy. We're all mad here, it's time we admit it, don't you think?
What about you, Bookworms?! What are some books that describe YOUR personality?
*If you make a purchase through a link on this site, I will receive a small commission.*