G'Day, Bookworms!
Man, do I ever love audio books. The last time I read a book by Liane Moriarty, I spent the first few chapters thinking the What Alice Forgot
(review) was set in England only to be jarred when a mention of Sydney forced me to re-align my mental accent. I'm sure I would have remembered that Liane Moriarty is Australian and had that carry over into my reading of Big Little Lies
, but if I'd done that, I wouldn't have gotten to listen to a delicious Aussie accent for hours. That would have been tragic, I think. But, oh, this book!!!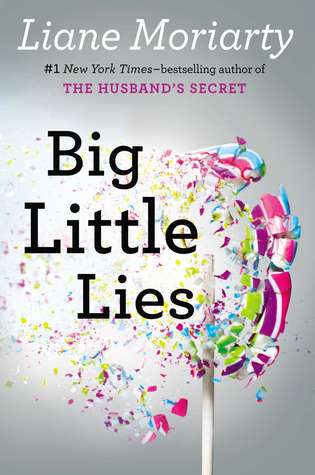 Big Little Lies tracks the lives and scandals of the kindergarten class parents of Pirriwee Public, a beachfront Australian suburb. While a number of parents chime in, the story primarily follows three women. Madeline is a feisty 40 year old mother juggling a part time job, her three kids, and a complicated relationship with her ex husband (including his new yogi wife, and the teenage daughter they share.) Celeste is mother to a set of twin boys. She and her extremely wealthy husband cut an impressive figure at school functions, and appear near perfection… On the surface. Jane is a very young mother, new to the area. She does her best to fly under the radar with her son Ziggy, but circumstance renders that difficult.
Holy crap on a cracker, this book was amazing. I wouldn't ordinarily go for a book so entrenched in the Mommy Wars and schoolyard scandal, but I could not get enough. Madeline, Celeste, and Jane contributed such compelling narratives to the story. It was fascinating and well crafted and deliciously deviant. A wicked sense of humor underscored some of the more traumatic story lines, making me laugh and gasp and sigh and scowl. This would make for brilliant book club fodder, my friends. Take note! (I've heard this is going to be made into a limited TV series for HBO. You can bet I'll be watching!)
Talk to me Bookworms! Have any of you read this book? Those who have and are parents of school age kids, does the gossip mill portrayed in this book ring true to you?
*If you make a purchase through a link on this site, I will receive a small commission.*