Greetings Bookworms!
It's Banned Books Week, one of my favorite times of the year. It's always great fun to discuss the reasons people have for writing to their local libraries and/or children's schools to complain about the reading material. Objections are almost universally tied to what is and isn't appropriate for children and teenagers. As a non parent, I should probably keep my mouth shut. The last thing I want to do is play into the Mommy Wars. However, this subject gets me all fired up. I've listed some of the popular reasons people challenge books… And my rebuttals.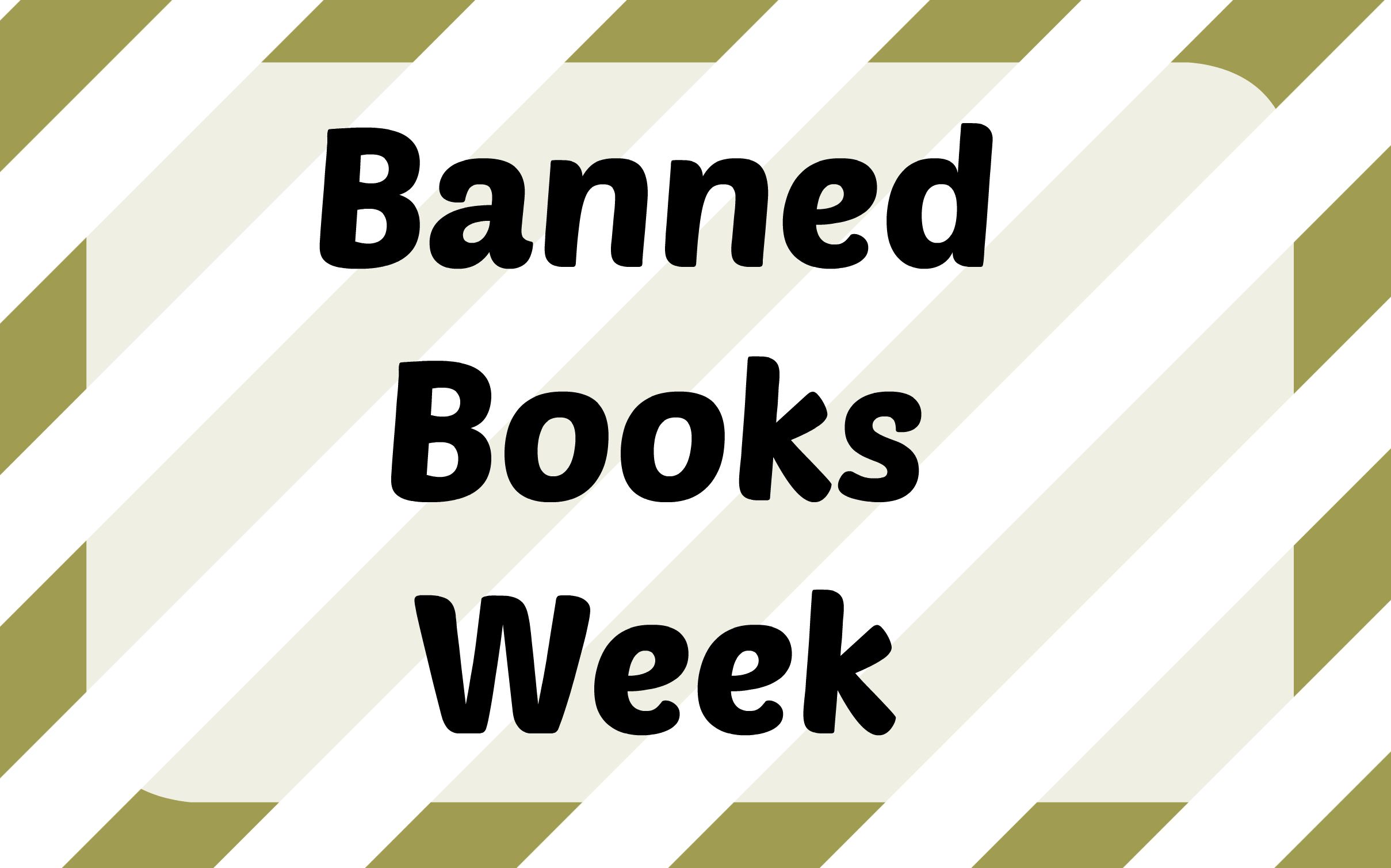 Offensive Language: Profanity is always high on the list of reasons books are challenged. Here's the thing. The words exist. Kids hear them. If they're in school they DEFINITELY hear them. A lot. Kids love saying bad words. It's a safe little rebellion for them. Be glad they're swearing and not shooting heroin. Perspective.
Satanic/Occult Material: You guys. Harry Potter is not your enemy. I repeat: Harry Potter IS NOT YOUR ENEMY.
Sexually Explicit: Teenagers are curious and hormonal. A book is a great way for them to explore the complexities of sexuality with ZERO RISK of getting pregnant or contracting a disease. Your teen is either going to have sex or they're not. I can virtually guarantee that reading a book isn't going to change their position on that one way or another. I mean, you remember being a teenager. You had a brain in your head. You weren't THAT malleable.
Homosexuality: Regardless of your feelings on homosexuality, gay people exist. They're not going to magically disappear, and they're legally allowed to marry in the US. Being gay isn't contagious. Your kid is going to be gay or they aren't. A book isn't going to change that. And for the love of all that's holy, if your heart doesn't break into a thousand pieces reading about a pair of male penguins trying to hatch a rock, I don't think you're doing compassion right.
Drugs/Alcohol/Smoking: I've read a good number of young adult novels. A lot of them depict drug use, alcohol use, and/or smoking. I've yet to read one that glorifies any of these things, but I've read a ton of cautionary tales. Seriously. These books are way more likely to expose the dangers and consequences of substance abuse than to glorify them. And again. A book isn't going to pour booze down your kid's throat. Really. A book doesn't have arms.
What's the moral of this post? A book isn't going to undo your parenting. At most it will open the door for discussions on complicated subjects, during which you, as the parental unit can re-instill whatever values you've been trying to teach. You have a much bigger impact on your kid's behavior than any book could. Exposure to different lifestyles, opinions, and circumstances will only help turn your kid into a well rounded adult ready to face the world. Now. Go forth and read all the things. And let your kids read them too.
Alright Bookworms, sound off. Is this post thoroughly smug? If I ever have children will I someday eat my words? 
*If you make a purchase through a link on this site, I will receive a small commission.*