Happy Tuesday, Bookworms!
There are very few things I love more than a good list. I'm extra super excited today as the folks at The Broke and the Bookish have asked us to list our favorite fairy tale retellings. Buckle up your "once upon a times," bookworms, we're heading toward a "happily ever after." It's TOP TEN TUESDAY TIME!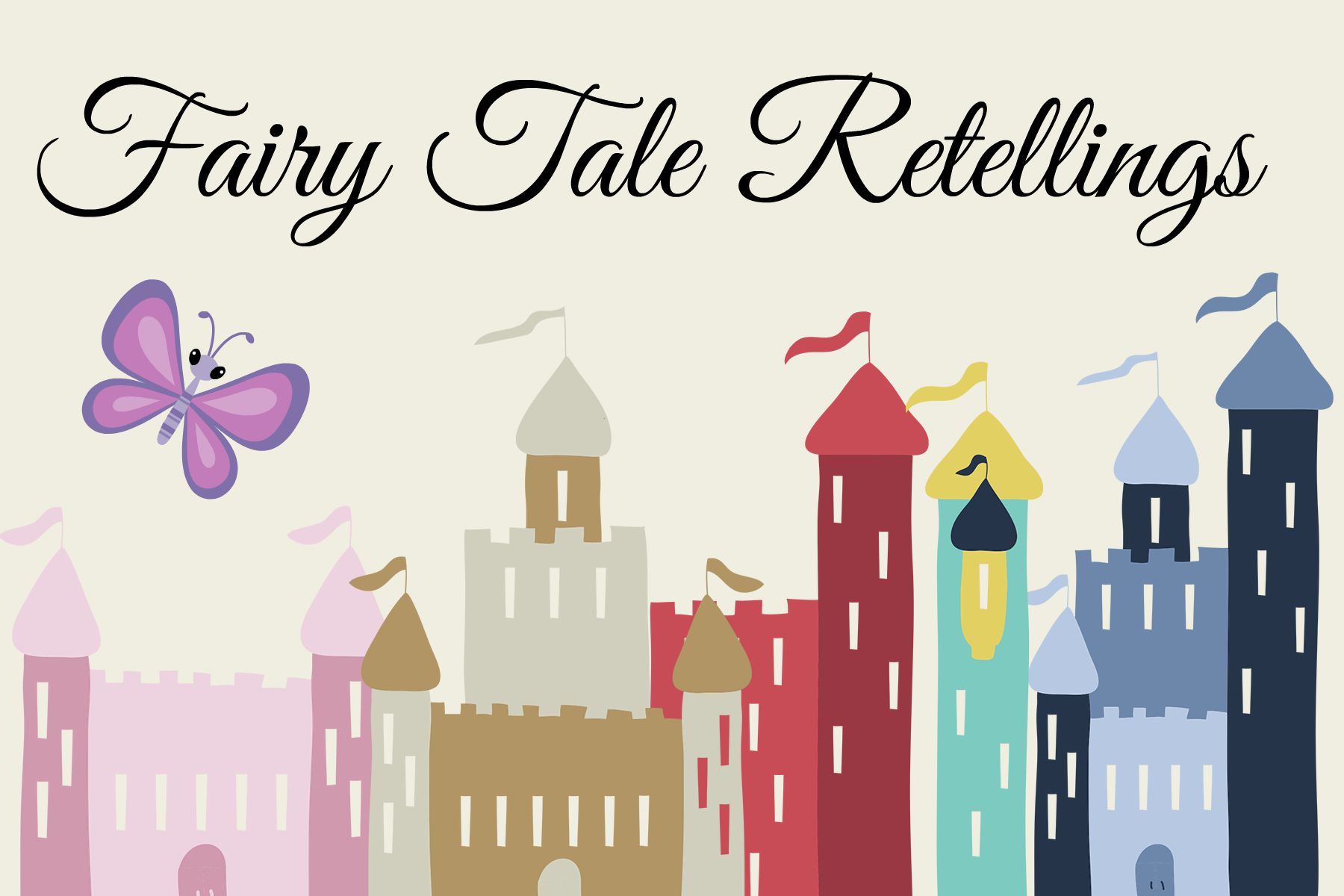 1. The Girls at the Kingfisher Club
by Genevieve Valentine: I just finished this last week and what fun! It takes the classic The Twelve Dancing Princesses
and places it in 1920s New York City. I wasn't super familiar with The Twelve Dancing Princesses as it managed to escape my childhood collection of books, Disney movies, and Faerie Tale Theatre
episodes. I think that made The Girls at the Kingfisher Club an extra fun experience for me.
2. The Bloody Chamber: And Other Stories
by Angela Carter: This book is a fabulous collection of short stories based on fairy tales with a feminist twist. I highly recommend it for those of you craving empowered heroines.
3. Cinder
by Marissa Meyer (review): I couldn't possibly make this list without including The Lunar Chronicles. Cyborg Cinderella
 is simply too much fun to be missed!
4. Confessions of an Ugly Stepsister
by Gregory Maguire: From the dude who gave the Wicked Witch of the West some depth, the "ugly" stepsisters are finally getting to tell their side of the story. It had some unexpected twists I was rather fond of. A great departure from your standard Cinderella
. 
5. Scarlet
by Marissa Meyer (review): Little Red Riding Hood
is one of my favorite fairy tales ever. Girl had style, you know? That cape! Marissa Meyer's crazy Lunar Chronicles continue with Scarlet, driven from the obscurity of her farm in the French countryside and into the arms of the big bad wolf. Rawr.
6. Cress
by Marissa Meyer (review): Rapunzel
, Rapunzel, let down your hair! From your satellite where you've been imprisoned doing computer things. Muahahahaha! This series is so darn fun. The Lunar Chronicles, FTW! Unfortunately, I haven't yet tackled the latest installment on the series, but don't worry. I will get there!
7. Bitter Greens
by Kate Forsyth (review): Historical fiction mixed with another retelling of Rapunzel? A winning combination. I love when authors dig down into a fairy tale's origin story. Delicious.
8. While Beauty Slept
by Elizabeth Blackwell (review): Sleeping Beauty
, represent! Another historical fiction meets fairy tale. I was kind of hard on this book when I initially reviewed it because I have such low tolerance for insta-love, but you sort of have to expect such things in fairy tales, right?
9. Mirror Mirror
by Gregory Maguire (review): In this retelling of Snow White
, Gregory Maguire not only delved into historical fiction, but he also used an ACTUAL historical figure in the novel. Though I think he was probably pretty unfair to Lucrezia Borgia, it was a rather innovative interweaving of real
history, magic, and general craziness.
10. Once Upon a Crime
by PJ Brackston (review): Ever wondered what happened to Hansel and Gretel
after they escaped the witch in the gingerbread house? Well. Gretel is a private detective solving fairy tale crimes, naturally. Hansel is kind of a drunk, but a lovable one. You can't expect to be imprisoned and threatened with being eaten and come out of it without some psychological damage.
Talk to me, Bookworms! What are some of your favorite Fairy Tales? And do any of y'all have a recommendation for a fractured or historical fiction or generally fun version of Beauty and the Beast
? I've got a hankering for MORE FAIRY TALES!
*If you make a purchase through a link on this site, I will receive a small commission.*