Salutations Bookworms!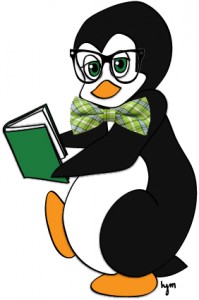 Who is excited and has two thumbs? THIS GIRL! Why? The Fellowship of the Worms is back in session!!! This month we took on The Storied Life of A. J. Fikry
by Gabrielle Zevin. WARNING: We will be discussing the WHOLE book. This will no doubt include SPOILERS. If you did not read the book and would like to participate, pick up a copy of The Storied Life of A. J. Fikry and give it a read. This post will be here waiting for you when you finish. Now that the particulars are out of the way, I'll remind you of the premise here. I'll pose questions in bold and answer them in regular type.  If you don't want your opinions influenced by my rantings, stick to the bold first. Feel free to answer them in the comments, or if you're so inclined, on your own blog. A linky list will be provided at the end of this post for anybody who has reviewed The Storied Life of A. J. Fikry on their own blog, even if it has nothing to do with the following discussion questions. Don't be shy, please link up! (I'm looking at YOU, every book blogger ever!)
1. First things first. How much did you love all the book references? A.J. was constantly talking about the books he carried in his store, the books he recommended to his customers, the books he despised. What was your favorite book reference moment? I very nearly died laughing when the old woman came back to the store and yelled at AJ for recommending The Book Thief
 (review). The minute she said that it was narrated by Death I knew what she was talking about and I couldn't help myself. It certainly IS rather traumatizing, if you're not prepared for it. I'm not sure it's worth berating a bookseller over, but I love quirky elderly characters.
2. How much did you love the AJ and Maya relationship? Am I the only person who got a MAJOR Silas Marner
 vibe here? Bitter man hoards riches and has heart opened by mysteriously abandoned child? I absolutely ADORED the thawing of AJ. I loved the way he interacted with Maya and conversed with her. Such a funny pair, these two! I think George Eliot would approve.
3. How did you like AJ and Amelia's love story? Did you find it believable that such an intense relationship could
develop at a distance, especially considering the rocky start they had? I really enjoyed AJ and Amelia as a couple. Thank heaven for Maya- if it weren't for her melting AJ's frosty exterior, he never would have opened up to Amelia. I also rather liked the scene at the wedding when Maya gave Amelia the orange nail polish, "A Good MAN-darin is Hard to Find." My not-so-secret career ambition is to be the nail polish namer for OPI. I'm so good at puns. SOMEBODY HIRE ME!
4. The book Amelia first tries to pitch to AJ was marketed as the memoir of an old man falling in love and getting married late in life. It is later revealed that the "memoir" was a work of fiction by a young female writer. Do you find it problematic that a book be falsely promoted in such a manner? Since I already name dropped George Eliot, let's talk about pen names. Back in the day, it was SUPER common for female writers to use a male pseudonym to publish their work because a female name wouldn't be taken as seriously. Even now, I see a lot of female writers using initials to publish as opposed to using their full names in an apparent effort to avoid being pigeon-holed into a lady genres (which is a sad reflection on the state of gender equality, but I digress.) I found it rather interesting that the author not only chose a pen name, but chose to call her novel a memoir. It actually reminded me of the whole hullaballoo when it was shown that James Frey's A Million Little Pieces
embellished his "memoir" so significantly that Oprah felt betrayed. I really liked that Zevin found a way to incorporate some of the dirty little secrets of publishing into her lovely book about books.
5. It turns out in the end that Ismay stole AJ's copy of Tamerlane. Do you think his story would have gone the way it did if he'd been able to hold on to the valuable manuscript? I did not see this one coming! I mean, it made sense that is was Ismay, because she was one of the only people who knew he had it, but holy smokes! Much as I would have liked to, I found myself unable to hate Ismay. She was a hot steamy mess, that one, and I felt more pity for her than anger. I always love when I see flaws in a books heroes and humanity in the villains. It was really a blessing that AJ lost that dang book though. If he'd kept it, he'd have no Maya, no Amelia, and a whole lot more vindaloo on the wall.
Your turn, Bookworms! Tell me what you thought of this one! If you've responded to these discussion questions or reviewed The Storied Life of A. J. Fikry on your own blog, please link up!
[inlinkz_linkup id=426207]