Cheerio, Bookworms!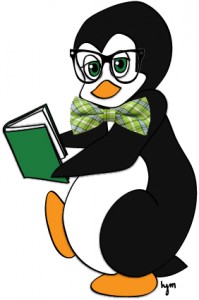 It's that time again. The Fellowship of the Worms is now in session! This month's selection was Northanger Abbey
 by Jane Austen. WARNING: We will be discussing the WHOLE book. This will no doubt include SPOILERS. If you did not read the book and would like to participate, pick up a copy of Northanger Abbey
 and give it a read. This post will be here waiting for you when you finish. Now that the particulars are out of the way, I'll remind you of the premise here. I'll pose questions in bold and answer them in regular type.  If you don't want your opinions influenced by my rantings, stick to the bold first. Feel free to answer them in the comments, or if you're so inclined, on your own blog. A linky list will be provided at the end of this post for anybody who has reviewed Northanger Abbey on their own blog, even if it has nothing to do with the following discussion questions. Don't be shy, please link up!
1. When tackling a classic, there's always a bit of difficulty (at least for me) adapting to the language. Did any of you struggle with Ms. Austen's flowery and polite prose?  I didn't actually READ this novel, I listened to an audio version on a road trip. I think that was a wise choice, because the narrator was fantastic. There were a few points where I thought to myself, "Dang. The inflection helps a ton. I probably would have fallen asleep trying to read that sentence." (I should mention I do most of my reading before bed… Though I will admit that classics tend to conk me out much faster than contemporary works.) I especially enjoyed the narrator's inflection and found myself laughing aloud more than I would have expected… And yelling, actually. Because JOHN THORPE.
 2. And since it wouldn't be the Fellowship of the Worms if I didn't insight violence, how much did you want to
punch John Thorpe? I was so thoroughly irritated with John Thorpe I can't even tell you. I wanted to punch him SO SO SO much! Acting like he owned Catherine, cancelling plans on her behalf, being a money-grubbing jerk weasel. Ugh. Horrible. And always hating on novels and talking about his stupid horses. Because, you know. His horses are better than your horses. His carriage is better too. Oh, and did he mention his horses?
3. The prevailing opinion of the time by the presumed literary elite was that novels were silly and not worth reading. Does this attitude surprise you at all? It really does surprise me that novels used to be considered inferior reading. I mean, I know a few non-fiction snobs who refuse to read fiction, but they're few and far between. Most people I meet who prefer non-fiction aren't jerks about it. Of course, book snobbery is TOTALLY still a thing. There are the highbrow literary fiction folks who turn a stink eye toward YA and Romance (and I have to admit I occasionally fall into the snobby category. I'm working on it, though.) so I suppose things haven't really changed all THAT much, except that now SOME novels are considered worthy.
4. Money, money, money. Was anybody else appalled by the fact that these people were SOOOO fixated on money? I saw Isabella's true colors a mile away. I mean, her brother was obviously a gold digger  from the first, but General Tilney surprised me. I mean, he CAST CATHERINE OUT. How unimaginably rude! And all because her fortune wasn't what the wicked Thorpe had initially rumored and THEN denied? Seriously. Catherine was a catch. A bit of a ninny, maybe, but I suppose that was rather prized at the time. I know class snobbery certainly hasn't disappeared, but I'd like to think people are better about it now… Maybe I should meet some rich people and test the theory. Wait! Is this why I don't know rich people?! Now I'm giving myself a complex…
5. Ah Catherine and her runaway imagination. In what ways did you find Northanger Abbey parodied gothic novels? Anybody have an inclination to check out the The Mysteries of Udolpho
?
Catherine's expectations upon arriving at Northanger Abbey cracked me up. She was like "Where are the secret passageways? We need more ghosts here!" It was like she expected foreboding musical accompaniment in her explorations. DUN DUN DUN! I was terribly amused by her assessment of General Tilney. Though it was proven false that he murdered his wife, he clearly was a bit of a turd. Just not a murderous turd. Part of me wants to read The Mysteries of Udolpho
 just so I can say that I did, but who am I kidding? The odds are incredibly slim.
Alright Bookworms, it's your turn! What did you think of Northanger Abbey? Please link up below if you've written a review of Northanger Abbey somewhere on the interwebz or if you've chosen to answer The Fellowship questions! Don't be shy, y'all!
[inlinkz_linkup id=407325]