Greetings Bookworms,
It's Tuesday again! I love joining the ladies of The Broke and the Bookish in their list making endeavors, and this week is no exception. This week's topic is "Top Ten Characters Who…" YES, they are letting me FILL IN THE BLANK! I'm going to make a list of characters who are BOOKISH. Wahoo!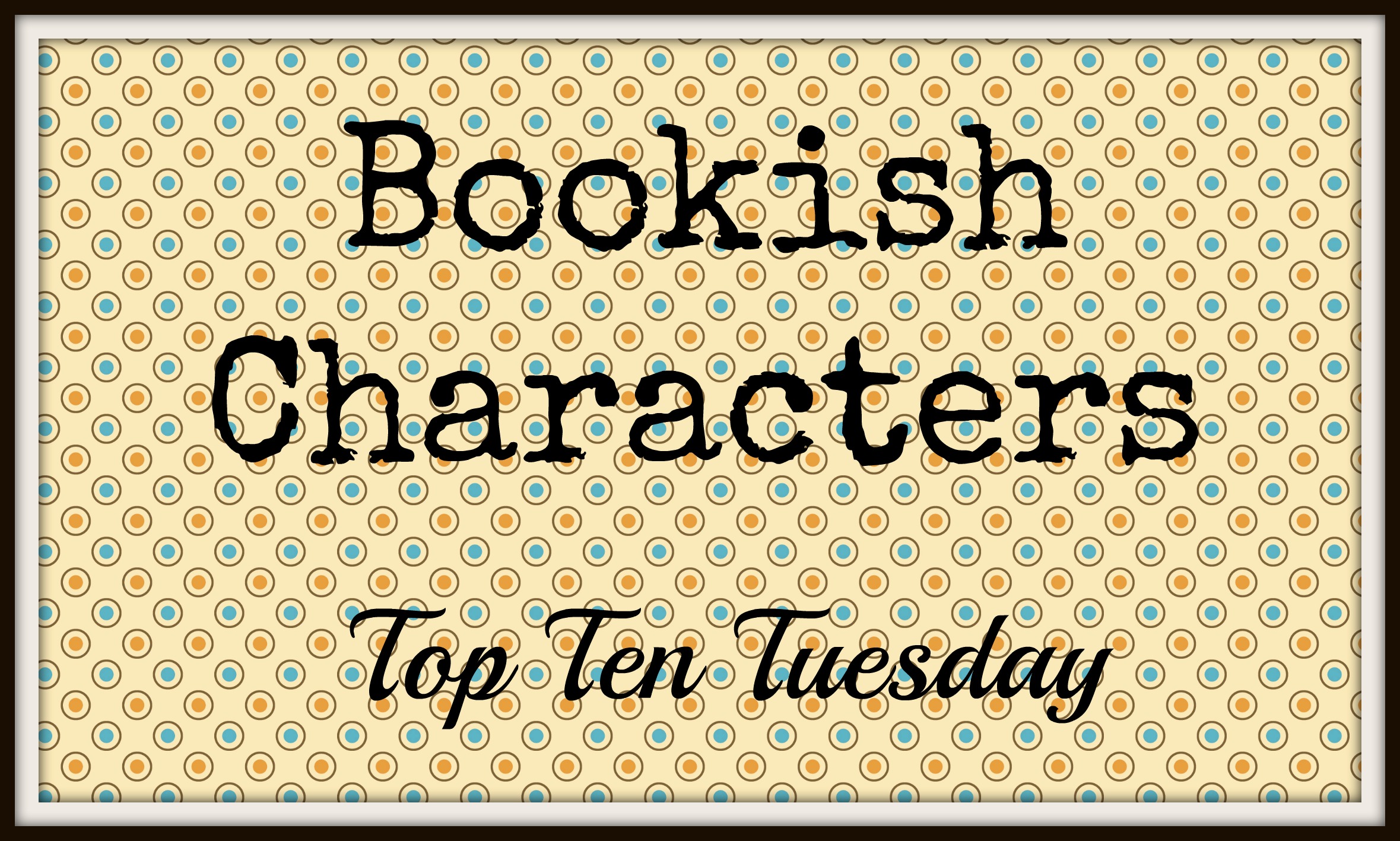 1. Francie Nolan from A Tree Grows in Brooklyn
by Betty Smith: Francie, Francie, Francie! The tenements of Brooklyn in the early 1900s weren't the easiest place for a bookworm to grow up, but Francie had her library card and a fire escape. (my review)
2. Hermione Granger from The Harry Potter Series
by JK Rowling: Seriously, how many times would Harry and Ron have died if it hadn't been for Hermione and her bookish wisdom? Brilliant.
3.  Joan from Pope Joan
by Diana Woolfolk Cross: To be a bookworm and a girl in the dark ages was darn near impossible, especially if your dad was a super jerkface and opposes your education at every turn. (my review)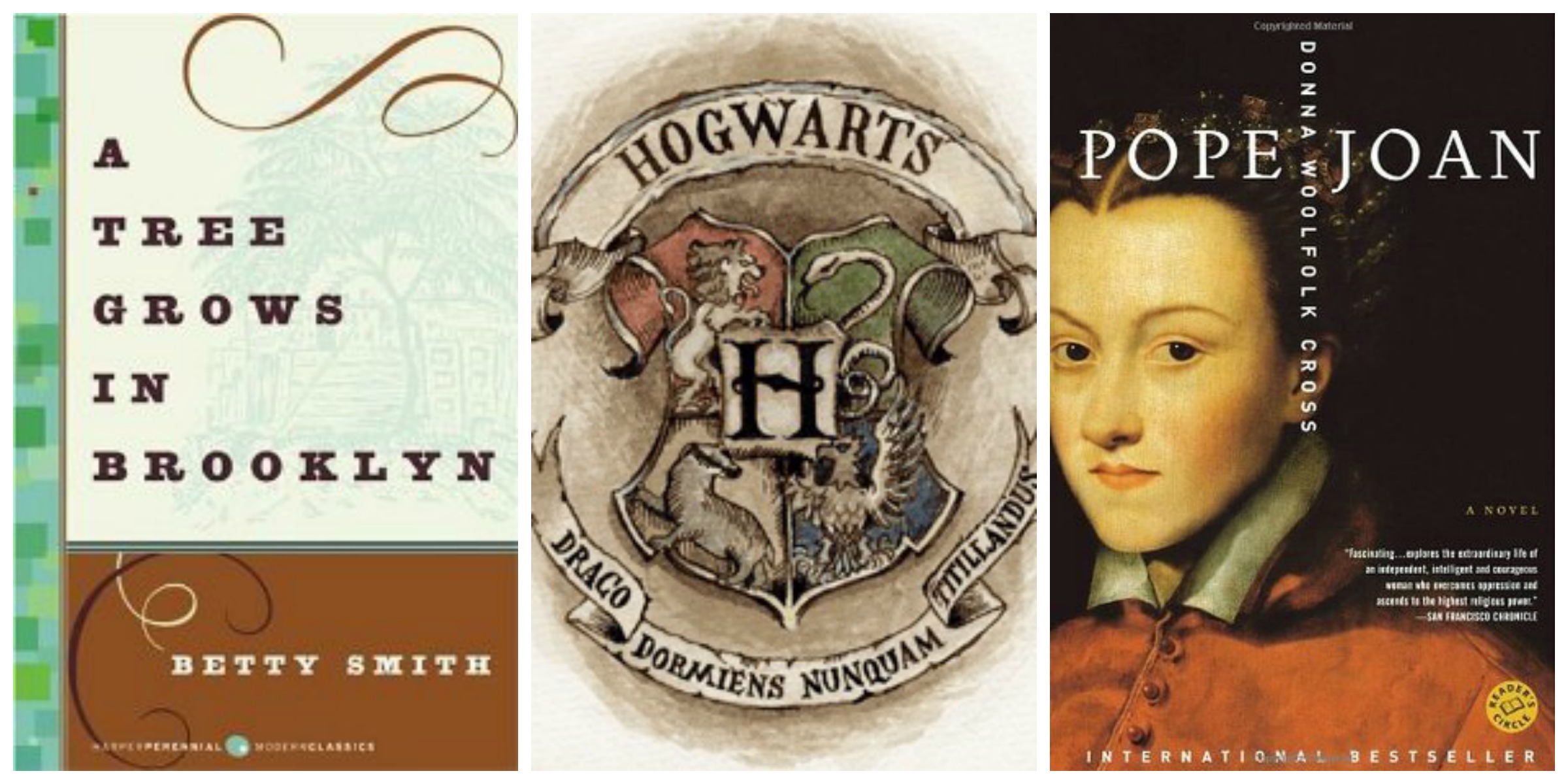 4. Charlie from The Perks of Being a Wallflower
by Stephen Chbosky: Ever since I first read this book in high school, I've toyed with the idea of reading all the books Charlie's English teacher gave him as special assignments. Maybe that should go on my bookish bucket list? (my review)
5. Scout Finch from To Kill a Mockingbird
by Harper Lee: "Until I feared I would lose it, I never loved to read. One does not love breathing." This. Just this.
6. Jo March from Little Women
by Louisa May Alcott: Jo March is one of my all time favorite characters. I don't know what it is about Little Women, but it will always have a special place in my heart.
7. Tyrion Lannister from the Song of Ice and Fire Series
by George RR Martin: I might be a little obsessed with Tyrion. He is SO AWESOME.
8. CeeCee Honeycutt from (appropriately) Saving CeeCee Honeycutt
 by Beth Hoffman: All the girl wants to take with her when she leaves home is her box of beloved books. SOMEBODY GET ME A HANKIE! (my review)
9. Alaska Young from (also appropriately) Looking for Alaska
by John Green: Alaska's life's library with her stacks and stacks of thrift store and garage sale books made me feel a strange kinship to the manic pixie dream girl. (my review)
10. Liesel from The Book Thief
 by Markus Zusak: The girl steals books, for heaven's sake. Despite a rocky start with reading, Liesel learns to love the written word and, just… Oh man. Just read it, okay? (my review)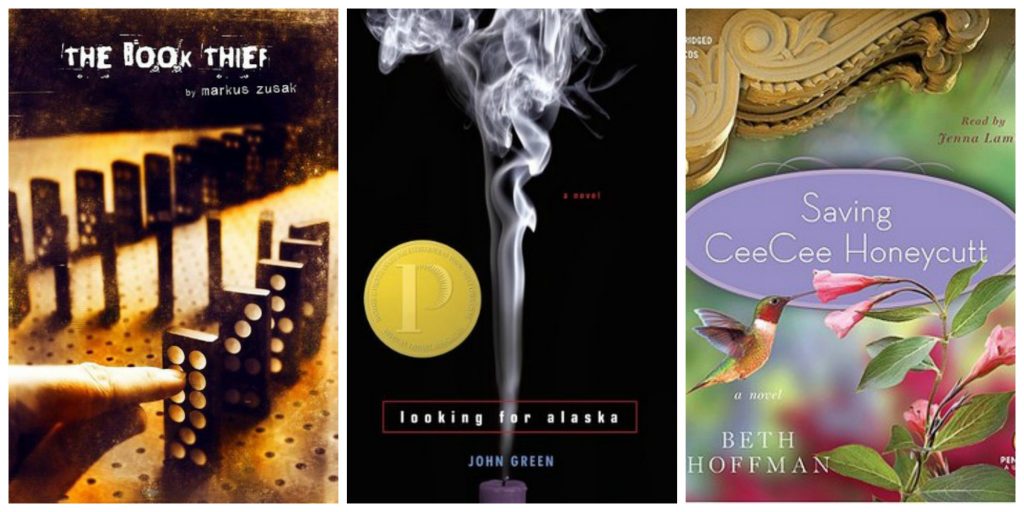 My dear, dear bookworms, I know I haven't done justice to the great bookish characters in the world, I've merely scratched the surface. Who are some of your favorites?
*If you make a purchase through a link on this site, I will receive a small commission.*