Bonjour, Bookworms!
I feel like greeting you in French because ballet lingo is all in French, and today, we're talking about le danse! When I saw Astonish Me
 by Maggie Shipstead in the Netgalley catalog, I requested it IMMEDIATELY. I have a soft spot for dance, what can I say? I spent most of my childhood dancing (not well, mind you, but dancing none the less) so I couldn't help myself. I received a complimentary copy of this book from the publisher through Netgalley in exchange for an honest review. No ballerinas were harmed in the reading of this novel. 
Astonish Me centers on  a dancer named Joan. She's in the corps (AKA, the background) of a professional ballet company without much hope of advancement. Ballet is a cruel mistress, and genetically perfect feet, hips, turnout, and stature can dictate a dancer's future regardless of effort, and our dear Joan was stuck in the shallow end of that gene pool. Joan's dancing career is second only to her personal life on the suck-o-meter. She is recovering from a bad breakup with her impossibly talented ballet boyfriend, who has replaced Joan with a gorgeous Russian prima ballerina… A rebounding Joan decides to take a trip to visit the boy who worshiped her in high school (Jacob) for an ego boost. Aaaaaand she winds up pregnant.
Joan relinquishes the ballet life in New York and settles into family life. She marries Jacob, who is still infatuated with her. She tries to adjust to the life of a suburban wife, but soon is called again by ballet. Joan begins to teach dance lessons, sculpting both her son and her neighbor's daughter into impressive dancers. She watches as they are enveloped in the world she loved and lost.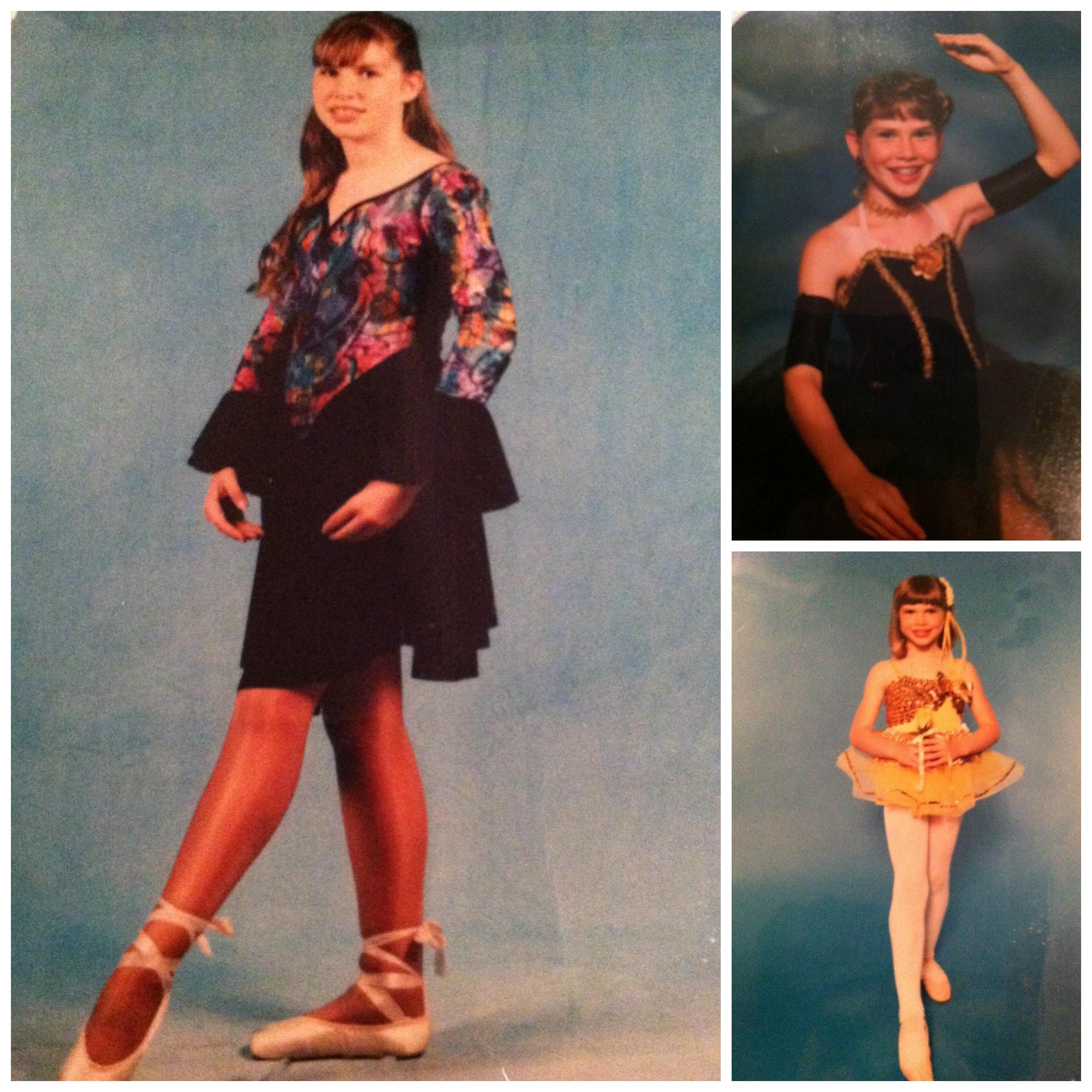 You guys, this book was SO GOOD. It had family drama with a dash of politics and a heaping side of ballet. All the neuroses and the ugly calloused feet! The obsession and the dedication and the struggle with mediocrity! The love and the hate and the drugs and the madness all wrapped into one glorious story. If you have any interest in ballet, dance, or just one heck of a good story, I highly recommend you pick up a copy of Astonish Me. 
Because I lack pride, boundaries, and I still have an affinity for tutus, I'm including this little ballerina Katie retrospective for your viewing pleasure. Forgive my lack of photography skills, I was trying to snap cell phone pictures of prints in an album, because I am the laziest person on planet earth.
Dance was, as I've mentioned, my #1 recreational activity as a kid. What about you, Bookworms? Any other adolescent ballerinas? Soccer stars? Little League sluggers? Show choir? Tell me about it!
*If you make a purchase through a link on this site, I will receive a small commission.*