Happy Tuesday, Bookworms!
You know what I love about Tuesdays? Making lists with the ladies of The Broke and the Bookish! This week we've been tasked with making a list of some of the most unique books we've read. This should be fun!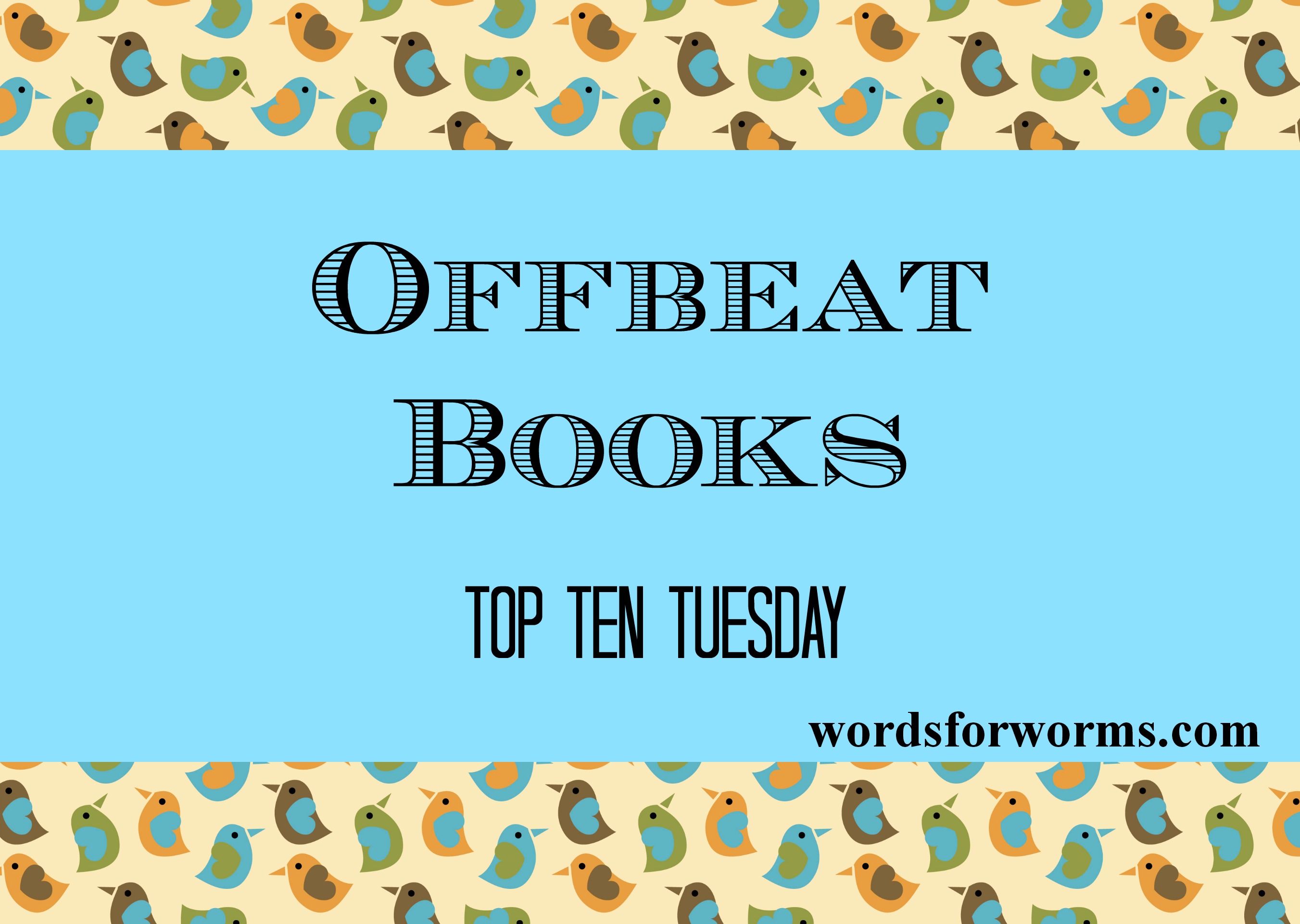 1. Swamplandia!
 by Karen Russell: Dude. This is about a family that runs their own amusement park centered on wrestling alligators. Oh yeah. A rival amusement park that is designed to simulate Hell features prominently. Offbeat? Quirky? Unique? I think so! (my review)
2. Geek Love
by Katherine Dunn: I have to admit that this book wasn't really my cup of tea, but it's got quirk in spades. A family so intent on creating a family of oddities that they experiment with radioactive isotopes during gestation? Complete craziness, I tell you! (my review)
3. The Night Circus
 by Erin Morgenstern: The most wondrous ride through a magical circus that has ever been! I love the crap out of this book, it's gorgeous and lovely, whimsical and poignant. (my review)
4. The Rosie Project
by Graeme Simsion: How sweet was this book? Don isn't your typical leading man, but the love story was just a delight. Rosie and Don and cocktail mixing FTW! (my review)
5. Room
by Emma Donoghue: I thought this book was innovative. Telling the story of a kidnapping and subsequent captivity at the hands of a madman through the eyes of a child? Fascinating perspective. (my review)
6. The Phantom Tollbooth
 by Norton Juster: I didn't read this as a kid, but I'm kind of bummed that I didn't. So much wordplay and fun and learning! It's imagination taken to the next level!
7. Neverwhere
by Neil Gaiman: How much more imaginative can you get than creating an entire alternate universe in London's subway tunnels? Gaiman mingles mythology and legend in the craziest ways. Weird and fabulous. (my review)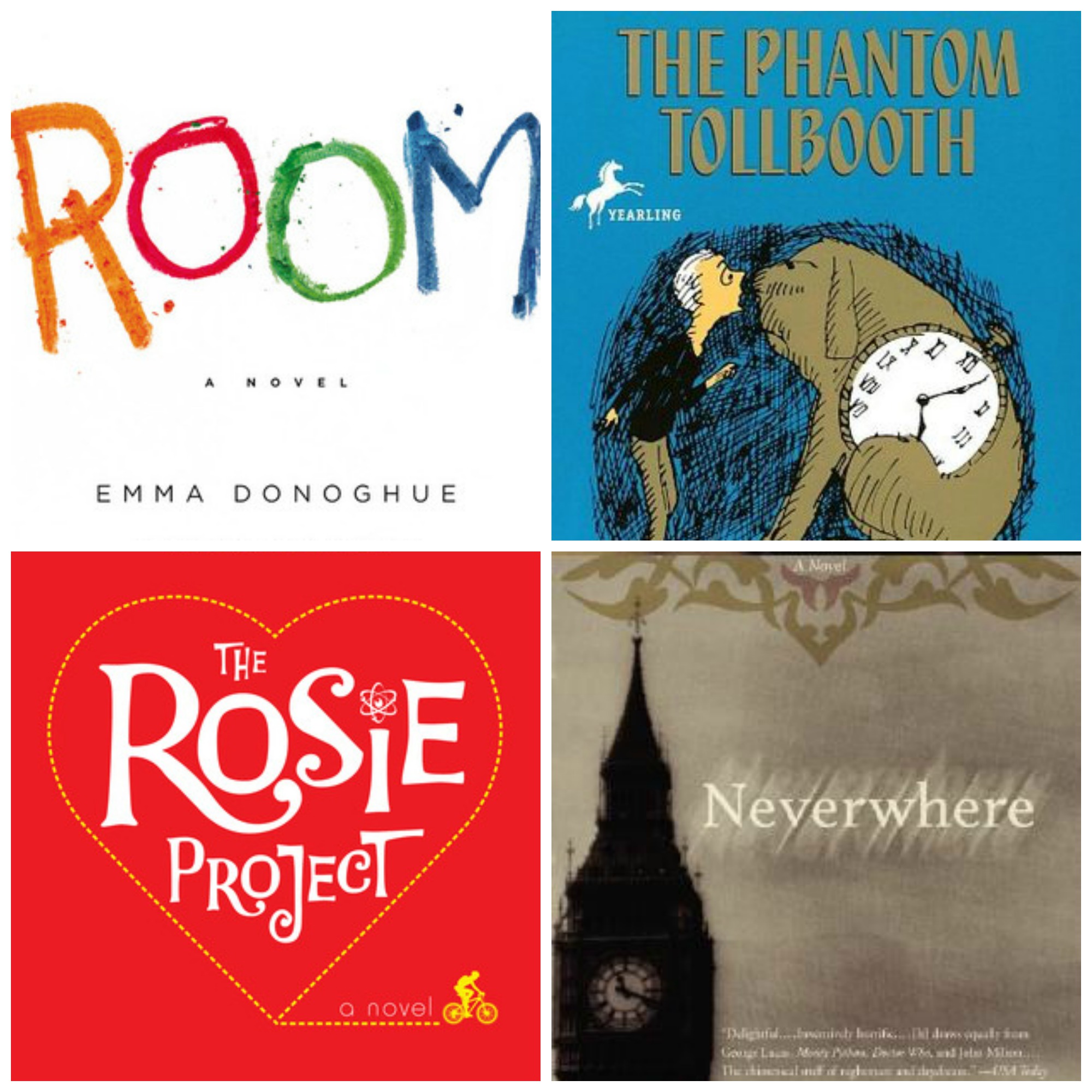 8. Humboldt: Or, The Power of Positive Thinking
by Scott Navicky: Oooooh this book! It's tough to describe this one, but it sure is a crazy ride. I'm not just saying that because I was blurbed in the paperback… But I was BLURBED in the paperback!!! (my review)
9. Flight
by Sherman Alexie: This book takes teen angst to a whole new dimension… Like literally, because the protagonist gets all time-travely and metaphysical. (my review)
10. The Curious Incident of the Dog in the Night-Time
by Mark Haddon: I really loved this book! Getting inside the head of Christopher who suffered on the Autism spectrum was fascinating. (my review)
What about you, Bookworms? What are some of your favorite weird, unique, quirky, crazy reads? 
*If you make a purchase through a link on this site, I will receive a small commission.*