Happy Tuesday, Bookworms!
Being emotional, to a rather embarrassing degree, I am of the opinion that few things are as cathartic as having a good cry. If that good cry is at the expense of a book, all the better. This week the ladies of The Broke and the Bookish have asked us to list our favorite tearjerkers. I hope you brought some tissues!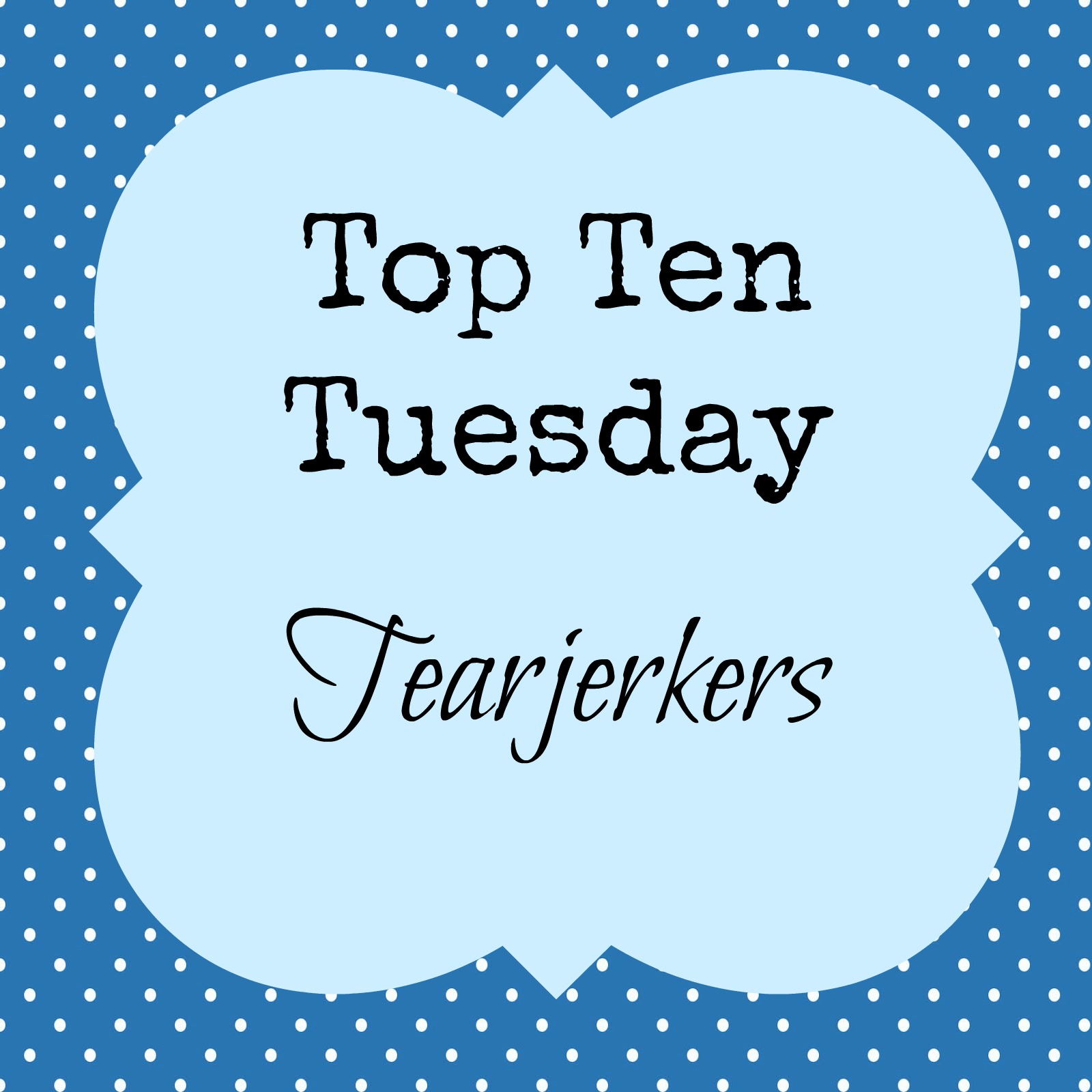 1. The Fault in Our Stars
by John Green (my review): I cried some ugly tears upon finishing this book. I stayed up into the wee hours of the morning, crying. Once I finally fell asleep I had a dream that one of my favorite people had cancer. Excellent book with high probability of emotional scarring.
2. The Book Thief
by Markus Zusak (my review): I love this book for so many reasons, but it tore at every last one of my heart strings. I should have KNOWN having Death as a narrator was a harbinger of the weepies!
3. Me Before You
by Jojo Moyes (my review): I bawled the contact lenses right out of my eyes reading this. No lie.
4. My Sister's Keeper
by Jodi Picoult: I read this the year I graduated college. I was living by myself, so I have no witnesses to attest to the ugly cry that came to be at the end of this book. Curses to the movie that changed the ending. Curses, I say!
5. Still Alice
by Lisa Genova (my review): Getting inside the head of someone losing her memory to early onset Alzheimer's was heartbreaking… It hit me especially hard because of some family experiences. Dementia sucks hard.
6. Eleanor & Park
by Rainbow Rowell (my review): Oh man, Eleanor's home life had me in pieces. I wanted to jump through the pages to rescue her, but that would have meant stealing her from Park!
7. The Time Traveler's Wife
by Audrey Niffenegger: Being in love is tough enough, but when the love of your life can't manage to stay in one spot in TIME? I cried with Claire, big time.
8. Code Name Verity
by Elizabeth Wein (my review): Sometimes when your best friend is a spy you get put in really, really horrible circumstances. Like. Really.
9. Fall On Your Knees
by Ann Marie MacDonald: This book! The tears came out on several different occasions. I loooove it, even though it broke my heart into thousands of pieces.
10.Tell the Wolves I'm Home
 by Carol Rifka Brunt (my review): I'm not sure I want to know anybody who made it through this book with dry eyes! Finn! Toby! I can't even!
Okay Bookworms, it's your turn. What are your favorite tearjerkers? 
*If you choose to make a purchase through a link on this site, I will receive a small commission. I will use it to purchase large boxes of very soft tissue, so I can continue the sob fest.*