Happy Tuesday Bookworms! It's time for our weekly list of Bookwormy goodness with The Broke and the Bookish. Today's topic is the top ten new-to-me authors I read in 2012. Without further ado…
1. Kent Haruf. If it weren't for "My Neighbors Are Better Than Your Neighbors Book Club," I may never have stumbled across Kent Haruf. That would have been a terrible shame- Plainsong and Eventide were beautiful novels.
2. Erin Morgenstern. The Night Circus was super awesome. Magic and mayhem and blood feuds?! Yes please!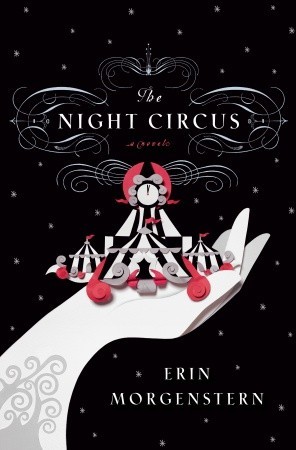 3. Vanessa Diffenbaugh. I can't overstate how much I adored The Language of Flowers. It was one of those books that makes me happy to be alive and reading!
4. Jeanette Walls. I freaking loved The Glass Castle and Half Broke Horses. I'm a little surprised that Ms. Walls survived to tell her tale, but I'm so glad she did!
5. Max Brooks. Okay people, Zombies are awesome. World War Z was super brilliant. The stuff of nightmares, truly. Anyone out there who enjoys Zombie-lore in the slightest should read this book.
6. Kathleen Grissom. I love historical fiction, and The Kitchen House rocked my socks off. Bare feet all over the dang place!
7. Gillian Flynn. Was anyone in the world not completely blown away by Gone Girl?! Seriously.
8. Markus Zusak. Thanks to a blog contest, I won a copy of The Book Thief. So freaking good.
9. Neil Gaiman. I decided to read Neil Gaiman because The Bloggess was always raving about him. She wasn't being hyperbolic. A whole lot of awesome went on in American Gods. 
10. Betty Smith. Yes, it took me until 2012 to read A Tree Grows in Brooklyn. Don't judge me!
What about you, Bookworms? Who are your favorite new-to-you authors this year? Big plans for the new year? Let's talk about it!